Inflight Dublin, a leading provider of IFE content and wireless solutions, announces that it has been selected by Sky Prime Aviation Services to provide a full turnkey IFE solution with pre-loaded content on board its luxurious fleet.
Inflight Dublin will add to Sky Prime's VIP experience with an innovative and engaging selection of latest Hollywood and Arabic Movies, TV shows, international audio albums and games, all provided in pre-loaded iPads that will be offered to passengers.
"Inflight Dublin's portable IFE will help us further enhance passengers' experience," said Mr Khaled Al Edwani, VP Technical at Sky Prime. "Their innovative approach, combined with a full understanding of our client base, resulted in a creative IFE answer".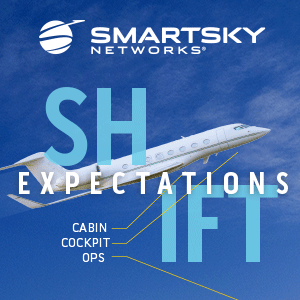 John White, Inflight Dublin's CEO added, "We are delighted to partner with Sky Prime on their first inclusion of IFE. It is a very exciting chapter for us, as it strategically supports our expansion vision into the Middle East region. We are committed to providing full turnkey portable IFE solution that will enrich Sky Prime's passenger experience while respecting cultural sensitivities. "
Portable IFE on board Sky Prime was launched from 1st of July 2017.
About Inflight Dublin
Inflight Dublin is a global leader in IFE content, software and design, delivering high-quality services to airlines for over 30 years. Leveraging its continued success, Inflight Dublin has now expanded its services to include a range of advanced technology solutions, including wireless IFE. More than 40 satisfied clients across 4 continents are Inflight Dublin's testament to quality. Inflight Dublin is headquartered in Dublin, Ireland with offices and representatives at 8 locations around the world.