In what feels like a counterpoint to the rest of the European business class passenger experience, Airberlin is doubling down on Eurobusiness by doubling up on capacity across its short- and medium-haul fleet. While a 50% hike in capacity on most aircraft isn't enormous when you consider that it's adding row 2 to the existing row 1 (although Airberlin's Airbus A321 aircraft already offer one and a half rows of business class), Airberlin is also making sure that its premium section actually feels premium, by ensuring that passengers enjoy 32" of legroom. That's a significant hike on the competition and even its oneworld alliance partners, with British Airways stuck at a knee-crunching 30" in its Club Europe product.
Comfort is indeed on the menu, Airberlin's press release notes: "another benefit of Business Class is the particularly generous legroom, which exceeds the European standard in this class at 81 cm (32 inches)." The airline is to be praised for making this legroom part of the deal.
The pricing isn't bad either: a 36 Euro difference between a non-flexible economy ticket and flexible business ticket from Berlin to Paris, for example.
The addition of row 2 is also a bonus for passengers who aren't able to sit in front-row seats for medical or other regulatory reasons, or who like to keep their personal belongings under the seat in front of them for access during the period before and after the aircraft is at cruising altitude. Passengers in bulkhead and exit row seats like Airberlin's row 1 see restrictions on whether and where they can stow carryon bags or larger personal electronic devices.
"Our strategy to offer the comfort of Business Class travel at affordable prices on our European flights as well is proving successful," Airberlin chief commercial officer Götz Ahmelmann explains. "Based on the overwhelmingly positive feedback, we decided to expand the offer to include the second row of seats as well, and are open to the idea of expanding it even further in future. This is the first of many measures to improve the on-board product. Flying with airberlin will become even simpler and more comfortable for our passengers."
Unlike notionally full-service carriers, which are increasingly offering tempting buy-on-board food to economy passengers but serving less palatable and filling meals to business class travellers, Airberlin will continue its policy (similar to Eurowings) of offering a free choice from its Airbistro menu.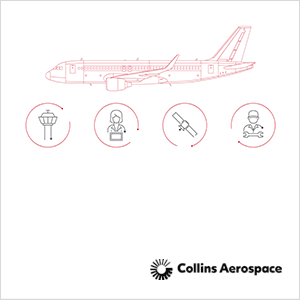 Most flights over 60 minutes also include the option of cult Berlin favourite Currywurst for those business travellers who like to add a bit of savoury whimsy to their #PaxEx.
CCO Götz Ahmelmann also highlights that, even on what might feel like a commodity shorthaul middle-seat-free product, Airberlin recognises that personalisation is key. "One of the special features on board in the European Business Class is the extensive selection of food and drinks available for the passengers to choose from. As such, we are conforming to the general trend of more personalised services that make each flight into a unique experience", Ahmelmann explains.
Indeed, one of the benefits of a business class menu offering free choice from a decent buy-on-board menu is that passengers can create the meal that works for them. Vegetarian, vegan, or avoiding certain foods for medical or religious reasons? No problem. Already eaten and just want a morning coffee and biscuit or an evening glass of wine with a cheese plate? Sure thing.
An extra row of business class isn't going to be the panacea for Airberlin's ongoing woes, but in an increasingly contested business travel around Europe, a lower-cost ticket with fuller services than many legacy airlines is nothing to sneeze at in terms of attracting valuable customers.
Related Articles: