While the terms German-language martial arts action comedy have rarely, if ever, been used in the same sentence, German-language martial arts action comedy Plan B: Scheiß auf Plan A (Plan B) is proof positive that this one-of-a-kind genre hybrid doesn't just work, but also totally kicks ass.
A fun, goofy, tongue-firmly-planted-in-cheek homage to classic 80's and 90's Hollywood action epics like Rambo, Die Hard, Lethal Weapon, Big Trouble in Little China and even Road House, Plan B is also delightfully low tech. Rather than relying on CGI and cheesy pyrotechnics, most of the thrills and chills in this film stem from old school, Bruce Lee-style practical stunt work. And even if the filmmakers do liberally borrow scenes from digital effects masters like James Cameron and the Wachowskis (Jupiter Ascending, The Matrix trilogy) the retro vibe and tone of the film is straight-up analog.
Directed by first-time helmers Ufuk Genc and Michael Popescu – who cut their teeth as an editor-visual effects supervisor and composer, respectively – from a giddily offbeat script by Rafael Alberto Garciolo, Plan B is the kind of movie little kids dream up when they're playing with action figures: big, loud, crazy, fast-paced, and funny as hell.
Set in and around modern-day Berlin, Plan B follows the comic misadventures of a trio of struggling stuntmen, Can (Can Aydin), Cha (Cha-Lee Yoon) and Phong (Phong Giang) and their hopelessly inept manager U-Gin (Eugene Boateng) as they accidentally stumble into a real life action adventure while on an audition gone horribly wrong. Pursued relentlessly by warring factions of ruthless German gangsters, Eastern European street thugs, Asian warehouse workers and a gaggle of hooded vampire cult members – who serve no apparent purpose, plot-wise, other than to offer up a hugely-entertaining extended fight scene in a graveyard crypt – the guys also have to contend with the police, who are played to jaded, 80's-movie cop perfection by veteran German character actors Laurent Daniels and Inglourious Basterds' Gedeon Burkhard.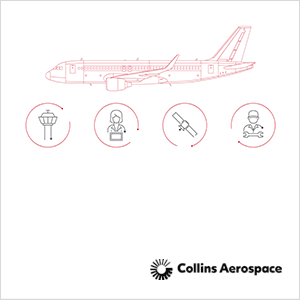 And though Plan B runs out a steam a bit in the second act, that's also when the film offers up a hilarious Michael Jackson-inspired dance number with U-Gin and a killer bar fight with Can and Cha facing off against legendary stuntwoman Heidi Moneymaker (who is Scarlett Johansson's Black Widow stunt double in the Marvel films and Hail, Caesar!) in a strip club, so, who am I to complain?
Also featuring pitch-perfect supporting turns from Henry Meyer as Gabriel, the mob kingpin with everything to lose, and veteran French actress Julia Dietze (Iron Sky) as his long-suffering wife, Victoria, Plan B also has the coolest 80's-inflected film score this side of Stranger Things thanks to a totally rad, synth-heavy soundtrack by Popescu. And while it might not be Shakespeare, or even action auteur Shane Black (The Long Kiss Goodnight, The Nice Guys), even non fans of mindless martial arts awesomeness will surely find something to laugh at and enjoy in the neon glow of Plan B's rollicking celebration of all things action.
Released theatrically in June in Germany, Plan B is now playing on select Air China, China Airlines, Oman Air, Turkish Airlines, Qatar, and Emirates flights worldwide.