How low will they go? That's a reasonable question to pose to airlines now that some legacies are further tightening seat pitch – see American's planned 29" pitch on three rows of the Boeing 737 MAX – and many are accepting delivery of long-haul aircraft with ultra-high-density configurations. During Air France's recent Boeing 787-9 delivery flight from Boeing South Carolina to Paris, your author asked the question of management.
For starters, Air France has precisely zero interest in following the likes of French leisure carrier Air Caraibes and adopting a 10-abreast configuration for its forthcoming Airbus A350s (10-abreast A350s were initially advertised as featuring a super-snug 16.4″ seat width, though the airframer later said it was working to make the layout a smidge more comfortable).
"No. It is not our product. We will not do that to our passengers," assured Nicolas Bertrand, VP Air France Fleet Management.
Interestingly, however, Air France does not believe passengers will notice the difference between its 9-abreast Boeing 787s (with 17"-wide economy class seats and 31" pitch) versus the forthcoming 9-abreast A350s with 18" seat width.
Is it a concern that passengers will make unfavorable comparisons between the two types, RGN asked? "No, I don't think so," said Bertrand. "I don't think there is such a big difference … You know for the passengers, [it's] difficult for them to recognize an aircraft…"
While Air France doesn't seem interested in dipping below a 17" seat width for passengers, the carrier is studying an 11-abreast configuration for its A380 flagship aircraft. This despite the fact that some people shudder at the thought of being seated in the middle of 5 seats in a 3-5-3 configuration, and wonder about the living space of the window seat.
"We will retrofit our A380 cabin around 2020 because our priority today is to [retrofit the] 777s and then the A330s at the end of next year. But in 2020, yeah we're studying a project to retrofit the cabin. And we are studying all possibilities including 11-abreast," Bertrand revealed to Runway Girl Network.
A decision has not yet been taken, he said, but added that,
We are not the only one. Many of us [A380 operators] are looking at it.
Air France is also eyeing some of the "other options" aimed at densifying the A380, he said, including changes to the "stairs" (read details about Airbus' new A380 'cabin enablers' here). "If it will bring value to the aircraft, if we can densify the aircraft without [taking] too much comfort from the passenger, yes why not?"
Passengers craving more space and comfort have the option of selecting Air France's premium economy product, which is positioned 7-abreast on the 787 and features an enhanced 40" of seat pitch (versus 38" on the 777s). "So with this configuration [on the 787-9], it was optimal because business class is between door one and door two; then we have three rows of premium economy and the economy [cabin]. It was the optimum for this aircraft," said Bertrand.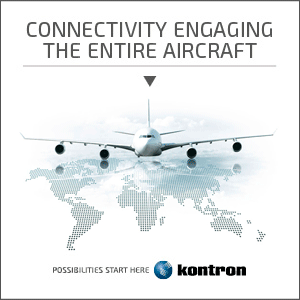 Overall, the carrier has received "very good feedback from our customers" for its premium economy offering across types; the product was first introduced in 2009. "We see and we are aware of the trend in the industry" of regular economy class flyers seeking out airlines that offer premium economy, said Bertrand. "More and more airlines are moving to [offer premium economy]."
Meanwhile, Air France is embracing the flexibility afforded it by adding the 787 to its fleet. When the carrier first ordered the twinjets, it faced "many questions at the time" as to "why did you order both aircraft", the A330 and 787 since, it was argued that "they are so close".
"No, no they are not so close," insisted Bertrand.
"The 787 families are smaller; the A330 family is really bigger", which in the future "will provide us more flexibility to decide what is the right need for the fleet … how the fleet will grow. We have flexibility."
Air France covered RGN's flights for this trip
Related Articles: