The world's largest provider of airline catering and onboard products and services, gategroup regards it as vital to monitor closely the continuing evolution of the inflight catering business in order to respond promptly to changing market conditions.
Together, gategroup and recent acquisition Servair serve more than 300 airline customers, at more than 200 facilities in 60-plus countries. Their vast geographic and market presence has made the partners keenly aware of key trends both in airlines' catering offerings and passengers' choices and consumption of inflight foods and beverages.
"For low-cost carriers and short-haul flights of network carriers, recent years have seen a trend to unbundle the product by replacing complimentary food offerings with ancillary services such as retail onboard concepts," notes Catherine Nugent, gategroup's global communications director. However, "On long haul routes, the quality of the service remains a key differentiating factor and exquisite complimentary catering continues to play an important part in positioning the offering."
Some airlines are now offering meal choices pre-ordered by passengers before their flights. Asked how pre-ordering fits into the airline catering picture, Nugent responds, "Compared to complimentary catering and retail on board, pre-order is still relatively new and makes up a small part of the inflight catering market. Due to the increased customization it allows, airlines often use it to add value to their offering – for example, by integrating it into their first class, business class and premium economy product, or by giving economy class passengers the possibility to upgrade their meal options at an extra charge."
The onboard food-and-beverage service and ancillary services offered by any given airline largely depend on its business model and its positioning in the market, according to Nugent,. Each airline's culinary offering is also strongly influenced by its route network and passenger demographics. That said, gategroup has discerned two overarching trends among passengers and airlines in terms of food preference and provenance.
"A notable shift in passengers' preferences is felt in the demand for special meals. More and more passengers follow dietary restrictions and request special meals – be it for religious, health or lifestyle reasons," says Nugent. "As a result, demand for special meals is on the increase, both in terms of volume and variety of options." Additionally, "In line with a larger culinary trend to use seasonal and local produce wherever possible, many airline customers also place great emphasis on the provenance of the products used in the preparation of their food."
Key trends in the packaging and equipment airlines use to serve inflight catering are also evident to gategroup. "Airlines first and foremost seek ways to reduce weight as this translates directly to reduced fuel consumption and thus lowers cost and CO2 emissions," says Philippe de Naeyer, director global product development for deSter, gategroup's food-packaging design and manufacturing subsidiary. "A study we undertook with the University of Antwerp and Delft showed that for airplane equipment, the impact of the transport CO2 emission is 100,000 times higher than the impact of the type of material used."
Accordingly, in collaboration with its customers, deSter examines the entire lifecycles of all their packaging products. It focuses not only on designing and engineering lighter products for customers, but also on examining their entire onboard-service offerings with a view to creating new service-equipment concepts – "where tremendous weight and space savings are possible," according to de Naeyer. "For example, thanks to a newly developed polypropylene glass, one airline customer saves 50 percent space through optimized stacking and 250 tons of weight per year."
Airlines are becoming increasingly eco-friendly as regards their catering equipment and packaging. "Demand for environment-friendly materials is on the increase, but the challenge is to find the right balance between ecological impact, functionality, look-and-feel, and price," says de Naeyer. This is different for each customer and product, so deSter works with each customer to create customized solutions, from design to engineering and production.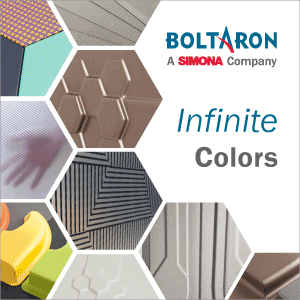 The company strives to reduce the use of oil-based materials or use minimum-impact materials, additionally using recyclable and recycled materials wherever possible. "For example, we use a lot of PET made from recycled PET bottles," says de Naeyer. "To further reduce the use of fossil-based resources, we use materials made of renewable resources where possible, although the material cost is often a financial challenge."
These renewables are biologically based materials suitable for current recycling streams – both mechanical recycling and incineration, which potentially offers high energy-recovery – or compostable, bio-based materials in situations where their biodegradability can be assured. "We recently developed a 30-percent bio-based cutlery that comes at an affordable price, allows high energy recovery when incinerated and goes into normal recycling streams," says de Naeyer.
As for future evolution of the inflight catering market, "Further consolidation in the sector is a possibility," says Nugent. For gategroup itself, "Business intelligence, especially, continues to be a field of intense focus. We develop and implement solutions that track enormous amounts of data to generate insights that help our customers optimize their offerings and thus create value for their passengers and themselves."
Related Articles: