Since premiering to sell-out crowds at the Venice Film Festival last fall, writer-director Rebecca Zlotowski's (Grand Central) much-buzzed-about Planetarium has made the rounds on the festival circuit at film festivals from Toronto to Hong Kong. This past February the film also garnered a richly-deserved César nomination for Katia Wyszkop's sumptuous production design and a Lumiere Award nod for Robin Coudert's hauntingly enigmatic score. But despite the fact that the film features spellbinding lead performances from Oscar-winner Natalie Portman (Black Swan, Jackie) and Johnny Depp's daughter, Lily-Rose Depp (The Dancer) as a pair of roving spiritualist siblings in pre-WWII France, Planetarium has yet to nail down a stateside release date. Unfortunately, once you've seen the film, you won't need a medium to figure out why.
For while Planetarium starts well and is filled with gorgeous costumes and dazzling imagery throughout, at the end of the day, the hopelessly muddled screenplay – which was co-written by Zlotowski and César-winning writer-director Robin Campillo (The Class) – drains the magic from the proceedings quicker than a Fortune Teller Fish at a dime store. And perhaps the saddest part about that is that the concept behind Planetarium is so totally cool.
Loosely based on the story of the real-life Fox sisters, who helped popularize the spiritualist movement as mediums in the mid-1850s, Planetarium opens with Laura Barlow (Portman) and her younger sister Kate (Depp) enthralling crowds with their gifts for communing with the dead in nightclubs across Europe in the 1930s. Catching the eye of a wealthy film producer/true believer named André Korben (Emmanuel Salinger), who is convinced that the sisters' act could make them international film stars, Laura and Kate soon find themselves working, and eventually living, beside their starry-eyed benefactor in a rarefied world of luxury they've never known. But with Korben's film studio on the brink of financial collapse, Kate plagued by a mystery ailment, and the winds of war sweeping across Europe, it becomes readily apparent to all involved that no magical gifts, real or perceived, will be able to save the trio from the fickle hands of fate.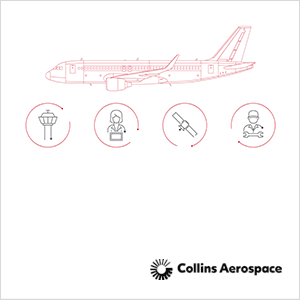 And while that sounds like a really great idea for a movie, and Planetarium has more than enough style, mood, and star wattage to make for an entertaining enough inflight diversion – especially if you turn off the sound and simply bask in the film's dreamy visuals – audiences looking for meaning or depth in this willowy wisp of a film will surely come away with more questions than answers. Which becomes especially frustrating in the film's second and third act when Zlotowski and company try to broaden the scope of Planetarium by tackling such thorny real-world issues as antisemitism, homophobia, and even the rumors of Korben's alleged early film career as a pornographer – any one of which could have made for some seriously juicy drama.
But here again, Zlotowski is content to simply skim the sun-dappled surface of the issues when a deeper dive isn't just justified, but also downright imperative to saving the film's overlong and deeply unsatisfying finale from itself. I don't need all the answers at the end of a movie, but being left with almost none after sitting through a long, frustratingly uneven art film about characters that supposedly have them all left me feeling, like so many of the Barlow sisters' detractors in the film, totally duped.
Planetarium is playing throughout the month of May on select EVA Air and China Southern Airlines