At this year's Aircraft Interiors Expo in Hamburg, Japanese seatmaker Jamco wasn't just making waves for replacing Zodiac on the Boeing 787 catalogue. Following up on its bleeding-edge collaboration with Panasonic Avionics late last year at the APEX Expo, Jamco showed two concepts that reject the current prevailing wisdom that top-notch business class and first class seats recline into a sleeping position.
Instead, for both the first and business class seats, the concept is very Japanese, and rather reminiscent of the way that the "footbath Shinkansen" draws from Japanese interior design in the transport context. As residents and regular travellers to Japan will be aware, there's a particularly wonderful sort of hominess to nestling down in a pile of cushions and blankets in a tatami mat room, perhaps with toes tucked underneath a heated kotatsu table. But how to bring that to the the sky, where coziness is often in short supply?
Essentially, rather than a series of differently constructed foams making a western-style La-Z-Boy recliner, Jamco's idea is to turn premium seating into upmarket designer sofas — but ones that are actually built for comfort and not just for looks.
In the business class option, a much more squashily cushioned seat initially resembles a futuristic single-seater chair that might have fallen out of an episode of Star Trek, but is actually very comfortable. It's a symphony in black and white, the kind of monochrome that wouldn't feel out of place in an expensive furniture showroom, with armrests mounted onto the deep black walls and a surprisingly comfortable headrest with adjustable wings to the rear.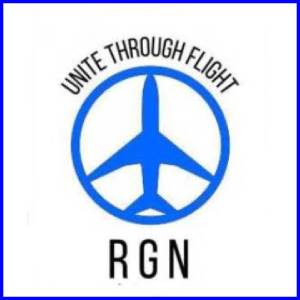 For bed mode, more cushioned spaces slide out from underneath the seat to create a footrest for relaxing, and also raise to provide a sleeping platform. Here Jamco can take advantage of a factor Virgin Atlantic first discovered in 2003 with its Upper Class Suite: that sleeping surfaces and sitting surfaces can be made more comfortable if they don't have to do full double-duty. Jamco, of course, knows this from its work with Singapore Airlines to create the new-generation version of the flip-over seat for business class, replacing the popular Koito seat that was caught up in that company's testing falsification scandal.
In first class, too, the seat feels akin to upmarket designer furniture, with two double sofas facing each other over a table. Here again, the seating product itself doesn't recline, with Jamco choosing the same sliding undercushion functionality to create a footrest and part of the bed. We hear quite a bit from forward-thinking seat manufacturers about how part of the key to a comfortable seat isn't a single position, and a two-seater sofa with footrests enables passengers to regularly adjust their position to make themselves more comfortable. When it's time to sleep, it's a matter of sliding the seats down to create a truly spacious bed.
Clearly, Jamco is at the product development stage where it starts talking to prospective customers about whether these seat concepts are something that airlines and lessors want to take on. It's doubtful whether we'll see something looking exactly like this on a flight, but it's praiseworthy that Jamco is starting conversations about what a business or first class needs to be.
Related Articles: