Flag carrier Philippine Airlines (PAL) and trusted connected aircraft service expert SITAONAIR are co-developing a state-of-the-art CrewTab designed to enhance inflight service delivery.
PAL information will be delivered and stored in tablets provided to flight pursuers, enabling them to digitally view operational data, from general passenger profiles and company service bulletins, to the latest products and service offerings.
The airline considers SITAONAIR's CrewTab its solution of choice, as it empowers inflight frontliners to deliver a more personalized and efficient passenger experience through timely reporting of passenger feedback for improved service recovery.
PAL President and Chief Operating Officer Jaime Bautista, said: "As we work towards achieving our vision of becoming a full-service five star carrier, PAL is highly focused on the benefits that new and emerging technologies can bring. We are very pleased to be working towards expanding our connected aircraft relationship with SITAONAIR. With our customized CrewTab, we will definitely take our inflight customer service to the highest standards."

SITAONAIR's CrewTab, a complete, user-friendly solution, is also a platform that enables flight pursuers and cabin crew to streamline advisory, documenting and reporting processes.
The system will digitally transform cabin crew's pre-flight, inflight and post-flight activities and workflows.
It achieves this by providing them with a user-friendly mobile and tablet application interface through which they can access and update airlines' integrated back-end processes and information.
Katrina Korzenowski, SITAONAIR Vice President for Asia-Pacific, said: "We are thrilled to have been chosen by long-standing customer PAL, to bring on their cabin crew's digital transformation.
"At a time where 60% of airlines still use paper-based cabin crew processes, CrewTab is an obvious companion for Philippine Airlines' SITAONAIR-enabled connected aircraft environment. With our tailored PAL CrewTab, the airline's crew will be empowered to respond to the demands of the individual travelling passenger, and optimize productivity."
By reducing the time spent on paper-based administrative tasks, this innovation will allow the airline team to focus on delivering an enhanced individualized service to passengers.
SITAONAIR's PAL CrewTab will be customized to integrate functions that are specific to PAL, including crew scheduling department control systems and passenger loyalty programs.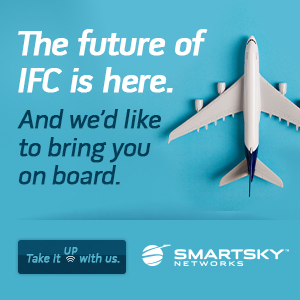 This will allow the end users to access and update passenger information as they go, including travel experience and onboard shopping requests. Coupled with its intuitive user interface, the CrewTab solution will further boost the airline's operational efficiency.
For more information about CrewTab and to discover the full SITAONAIR product and service range, visit www.sitaonair.aero
About SITAONAIR
SITAONAIR is the air travel industry's trusted connected aircraft service expert. With its unrivalled industry-backed heritage, SITAONAIR empowers 400+ airlines, 14,000+ aircraft and 30+ operators to navigate the complexity of connectivity and unlock connected aircraft value. We work in partnership with the air travel community, helping support its digital transformation, to unlock the true value of data, grow ancillary revenues, and enhance the passenger experience, operational efficiency and airline safety. Our co-created solutions for passengers, cockpit and cabin crew, and aircraft data management, equip the industry to address the challenges and value-generating opportunities it presents. We support Air Navigation Service Providers in defining and implementing next generation solutions of Air Traffic Management.
SITAONAIR is a subsidiary of The SITA Group, which is airline-owned and airline focused. Find out more by visiting www.sitaonair.aero