As Airbus seeks to revitalise sales of its flagship A380, the company is continuing to develop new "Cabin Enabler" options for densifying the aircraft, unveiling new options for the front and rear staircase.
Together with four other previously discussed offerings, the changes are set to raise the passenger count on the aircraft by "around 80 seats with the same comfort level versus current deliveries". Yet Airbus is still pushing the eleven-abreast, 3-5-3 economy densification option on airlines — though quietly, at its partner seatmaker Geven's booth at the recent Aircraft Interiors Expo, and without the most controversial part of the configuration: the window seat. Indeed, a survey on the seats asks airlines to rate aisle width without the presence of an actual aisle.
Some — but certainly not all — of Airbus' "Cabin Enablers" are passenger experience neutral. No airline uses the A380's large staircases for a significant part of passengers' journey, so there is no real detriment to swapping them out. Indeed, reclaiming space at the front of the cabin may enable new options for airlines to make further innovations in the passenger experience, whether that space is used for first, business, premium economy or regular economy class flyers.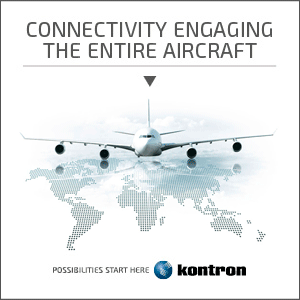 Other cabin enablers are very much not passenger experience neutral, despite Airbus claim that it is "freeing more cabin floor space for no compromise on comfort level". The idea of adding a seat in every economy row was received with opprobrium at almost every corner at the Aircraft Interiors Expo in 2015, and despite the return of eleven-abreast, there were no full-size A380 cabin seating mockups available to view on the Airbus stand.
Instead, just the centre five seats were on show at a single seatmaker, Geven. Notably, in 2015 there had been two seatmakers offering 3-5-3 options on Airbus' behalf, but only one was on show in 2017. And while both Airbus vice president for cabin marketing Ingo Wuggetzer and Geven's managing director Alberto Veneruso suggested that there had been improvements — including on the way that the centre seats were fixed to the cabin floor — details on how these were purported to have resolved the passenger experience issues from two years ago were not forthcoming.
Clipboards containing a survey titled "11-abreast Economy Class Seat Validation" were placed on the Geven stand's centre section mockup, asking for comments on:
"Overall how do you rate the 11-abreast Economy Class seat concept?", rating in five categories from very good, rather good, neutral, rather poor and very poor
The same ratings for seat width, aisle width (despite there being no aisle), recline, cushioning, headrest, seat table, and foot space
"Do you see any obstacles, which prevent you from integrating this 11-abreast seat concept into your aircraft in the future?" with an open comment section for the "yes" box.
"Would you be interested to integrate this 11-abreast seat concept in your aircraft cabin?, with options "yes, linefit only", "yes, line- and retrofit", and "no"
"Do you have any improvement suggestions or additional comments?"
Premium economy passengers, meanwhile, will not welcome the change from a 2-4-2 layout to 3-3-3, since one of the key benefits of previous premium economy cabins has been the reduced number of middle seats and absence of the "double-hop" for window seat passengers to stretch their legs.
The current benefits of the densification moves include a 23-seat gain from an 11-abreast economy class, although it is unclear why this is just 23 seats, since most A380 operators have more than 23 rows of economy on the main deck and the increase should be a full seat per row.
A new rear stair option — combinable with a new galley module or standalone — finds a further 14 seats, while a new forward stair (removing the signature sweeping staircase of the A380) adds approximately 20 seats to the total. The forward stair is relocated from doors 1 to doors 2, and combines the stairway from the main deck to the upper deck with the stairway from the main deck to the lower deck crew rest.
Removing upper deck sidewalls (6 seats), adding a combined crew rest (3 seats), and moving to a nine-abreast premium economy cabin (11 seats) round out the options list.
These options, of course, only add up to 77 seats, but the variance would appear to down to the specific cabin requirements selected by the airframer's airline customers. Airbus places in a careful footnote the information that its "around 80 seats" relies on the fact that "497 passengers is the airline's average capacity of the A380s currently in operation today – which are consistently attracting above-average passenger load factors.
With all these A380 cabin enablers, the A380 seat count would move from 497 to 575 in four classes, and generate significantly more revenue for airlines" — but at what cost to Airbus' long-touted "I Fly A380" passenger experience reputational premium?
Related Articles: