Air travel can be an assault on the senses, but designers are working hard to turn what can feel like an overwhelming experience into a #PaxEx positive.
Changes to make the passenger experience look, smell, feel, sound and even taste better are afoot, with a set of detail-driven design innovations covering all five senses shortlisted for this year's Crystal Cabin Awards.
First, let's see. Gone are the days where passengers' option was the overhead light from a switch in the armrest, especially in premium classes. Astronics, best known for being the dominant player in inflight power, has a new weight-saving, complexity-saving reading light that also includes a USB socket. The light swings up for the passenger in front, while the USB socket is for the passenger behind, meaning that the rest of the seatback can be kept clear and the USB power socket is plainly visible.
Visual appeal was a key factor in the selection of trim and finish materials for United's Polaris business class cabin. Designer PriestmanGoode's brief was to create a cabin aesthetic that elicited a "wow" reaction from passengers. The palette, featuring muted but warm grays and varying textures, and elements of blue – in particular "United blue" – served as an important accent. To meet the airline's requirements, a collection of special FAR rated decorative translucent materials were designed and developed in close cooperation with Boltaron, ensuring a branded statement throughout the aircraft, according to the firm.
Now, take a deep breath and smell the roses. For a couple of years at the Aircraft Interiors Expo, seat and interiors manufacturers have been experimenting with individually customisable scents in business and first class, where passengers can pick a fragrance emitted within their own little pods, several feet from the nearest other passenger. As demonstrated, that can be very pleasant — a burst of refreshing citrus or coffee in the morning, or a spritz of relaxing lavender in the evening. It's a far cry from the oldschool standalone or hanging air freshener passengers occasionally see in an airline lavatory.
Zodiac Aerospace is now offering an onboard fragrance system it calls FIVE, "the first certifiable system to diffuse on-demand fragrances onboard an aircraft". The dry cartridges enable airlines to use aromatic oils to subtly affect #PaxEx.
"Pleasant smells improve moods, shorten the perception of time, boost sales, and form the strongest memories," Zodiac says, as anyone who has ever scented a Lush cosmetics shop from three streets over can attest. "FIVE could be integrated into boarding areas, downstream of cabin air vents, and inside trolleys, premium seats, galleys or lavatories to create a positive first impression, a unique cabin experience, associated with new IFE and sales options, while preventing malodors."
A surprising number of people are sensitive to smells, so here in particular airlines should ensure that their passenger experience improvements don't have unwanted consequences. There is a fine line between removing, say, lavatory smells and overpowering passengers with a signature smell (like walking into the lobby of some mid-range hotels, with their offensively inoffensive scent).
Some might say that passenger experience is out of touch, but the aviation industry puts an incredible amount of materials engineering into seat cushions, and two new options to make seats feel better are popping up this year with the sleep-focussed B/E Aerospace Project Somna omega-shaped snaking foam coil system aimed at the business class market, and the Airbus/Stelia-backed Studio Moderna Octaspring vertically arranged foam coil system.
B/E's Somna, the company says, aims to solve the problem that many business class cushions degrade and lose their bounce within just a couple of years. B/E identifies a "noticeable feeling of structure during side sleep", "discomfort from enlarged gaps", "increased heat retention", "harsh pressure distribution", and "loss of softness". Essentially, Somna enables the cushioned surface to be compacted when the seat is upright, and expanded as it reclines to flat.
The Princess and the Pea aside, B/E explains that "switching materials from open cell to closed cell foam in the base layer increases longevity. Additionally, the open air voids in the base layer reduces the negative effects of body heat on the foam and increases breathability," creating "a plush, spring-like mattress feel", "smoother pressure distribution", "an adaptive cushion design with no exposed gaps during bed mode" and "lower heat retention".
Studio Moderna's Octaspring, meanwhile, is aimed both at reducing weight — by a third depending on the type of aircraft, with up to 150g saved per economy seat, 300g per business class seat and 800g for a first class product — and increasing comfort. Octaspring's 3D-movement foam coil system "reduces pressure points, [also] evenly distributing body weight, [and will] improve seat ergonomics". Behind the engineering is the theory that vertically arranged foam cores compact in a more comfortable and supportive way than one or more blocks of foam.
Tasting good isn't just about the food at 38,000 feet. The current generation of composite twinjets like the Boeing 787 and Airbus A350 enables a greater level of cabin humidity thanks to the reduction in the use of metals in the aircraft. Recent research has shown what passengers have known since the age of pressurised cabins began: not just does lower pressurisation and higher humidity mean a less tiring trip, it also makes food and wine taste better.
"The CAIR system," Swedish engineering firm CTT systems says, "increases the relative humidity to a pleasant and comfortable level in the passenger cabin. It can be designed to increase the humidity in parts of the cabin or the complete cabin as a specific humidifier is installed in each cabin zone air-condition supply duct."
CTT suggests that economy class tends to be slightly more humid than premium cabins at any rate — mainly, it seems, down to the density of respiring humans, so it focusses on raising the humidity to 22 percent in business and first class, but 16% in economy.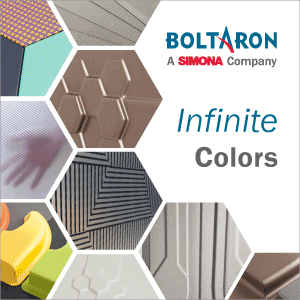 CAIR, CTT says, "reveals the full potential of Product & Service Investments in Nextgen First Class" and "provides a tool for continuous evolution and differentiation of food & wine with more flavors".
And lastly, designers are hearing passengers' feedback about the level of noise when they travel. The soundscape of aviation is a stressful one, with a user experience designer recently telling Runway Girl Network that passengers are so overwhelmed that they are "the functional equivalent of slightly drunk".
Designer Chanmi Kim, a student at the Delft University of Technology, suggests airlines include sounds in a "multi-sensorial experience" by redesigning the aircraft entryway. While the real world of airline economics mean the concept is unlikely to come to pass precisely as designed, there's a lot of mileage in taking a look at how airlines can use sound in order to improve the passenger experience.
What works better: a flight attendant barking orders into a squealing PA, or a peaceful soundscape with calm, engineered reminders?
Related Articles: