This year's Aircraft Interiors Expo (AIX) 2017, which takes place in Hamburg, Germany from 4th – 6th April, is the global stage to see the latest innovations and product launches from the world's leading suppliers in aircraft cabin interiors and Inflight Entertainment and Connectivity.
This year, AIX welcomes 55 new exhibiting companies, including Adient, Bombardier and airtango. They will join more than 500 companies at the event including longstanding exhibitors such as; Airbus, B/E Aerospace, Boeing, Inmarsat, Panasonic Avionics and Zodiac and newer entrants such as Acro, and Mirus Aircraft Seating.
Across AIX as a whole, 125 companies are expanding their presence taking an additional 3,000 sq. metres between them.
According to the IATA's 2016 Global Passenger Survey, a key concern for passengers, particularly those under 24, is having the same connectivity in the air as on the ground, highlighting the need for continued airline investment to meet passenger needs. This is reflected in the continued growth of the IFEC Zone. It is now the world's largest event dedicated to content and service providers. There are 18 new showcasing companies including Philotech, LiteAir Aviation Products and Otonomy Aviation, alongside 100 existing exhibitors in the Zone.
AIX is part of the Passenger Experience Week, which also includes the World Travel Catering and Onboard Services Expo, co-located with AIX at the Hamburg Messe from 4th – 6th April.  Organised by Reed Exhibitions, some 20,000 visitors are expected to register to attend Passenger Experience Week.
The first of the events taking place at the Hamburg Messe during Passenger Experience Week is the renowned Passenger Experience Conference (PEC) on 3rd April. The event is dedicated to the future of the passenger experience industry and incorporates a broad choice of presentations and panel discussions on the key themes of generating revenue, the connected journey and comfort and wellbeing. Leading speakers on these topics come from inside and outside the passenger experience industry including Dick Powell, the Chairman of design agency Seymourpowell, Paul Edwards, head of Industrial Design at Airbus and Blake Emery, Direction Differentiation Strategy at Boeing Commercial Airplanes.
New to the PEC this year is the Airline Breakfast Forum. This addition presents an opportunity for airline attendees to network, debate informally with their peers about issues relevant to improving the passenger experience in their businesses and to share best practice insights. Attendees at the Airline Breakfast Forum will also be invited to a keynote by Jeff James, vice president and general manager of the Disney Institute.
Polly Magraw, Event Director of the Aircraft Interiors Expo, says: "2017 is set to be a landmark year for AIX, with record growth from both new and existing exhibitors, much of it in our burgeoning IFEC zone.
"With such a wealth of companies exhibiting at the show, and more than 1,000 airline executives expected to attend, it's no surprise that AIX is becoming firmly established as the event that sets the agenda for the aircraft interiors sector."
Also taking place during AIX will be CabinSpace LIVE, a theatre style series of seminars where visitors can learn and be inspired on a variety of pressing issues within the IFEC, Interiors and MRO sectors.
Passenger Experience Week also incorporates the 11th annual Crystal Cabin Awards, which takes place on the evening of Tuesday 4th April, with seven award categories that celebrate the most innovative ideas in cabin design and technology.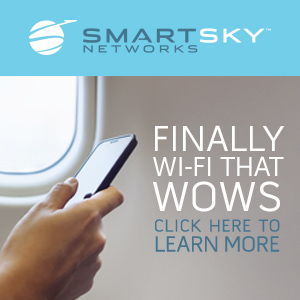 About Aircraft Interiors Expo
Three leading events – the Passenger Experience Conference, Aircraft Interiors Expo and World Travel Catering and Onboard Services Expo – one week, one destination. Delivering content, driving innovation and developing connections to transform your business. Showcasing the latest in cabin interiors, inflight entertainment and connectivity, passenger comfort, catering and travel retail to create the ultimate passenger experience. Taking place 3-6 April 2017 in Hamburg, the events attract more than 16,000 visitors including 2,000 buyers and decision makers from major scheduled, regional and charter airlines and rail operators and offers the opportunity to meet face to face with suppliers and manufacturers covering the full spectrum of the industry. www.passengerexperienceweek.com    
About Reed Exhibitions
Reed Exhibitions is the world's leading events organiser, with over 500 events in 43 countries. In 2014 Reed brought together over seven million event participants from around the world generating billions of dollars in business. Today Reed events are held throughout the Americas, Europe, the Middle East, Asia Pacific and Africa and organised by 41 fully staffed offices. Reed Exhibitions serves 43 industry sectors with trade and consumer events. It is part of the RELX Group plc, a world-leading provider of information solutions for professional customers across industries. www.reedexpo.com