How do we kill the idea that air travel is a commodity? As someone who is not particularly keen to pay more but who also wants a little bit of comfort to go with my travel experience, that's a tough line to walk. During a recent media briefing, newly appointed SVP sales Lufthansa Hub Airlines Heike Birlenbach, who also serves as Chief Commercial Officer (CCO) Hub Frankfurt, spoke to the challenges the company faces on that front. Even after listening to her answer a few times, I'm not entirely sure what the plan really entails.
The Lufthansa Group operates with something of a split personality, running three large hub airlines in the form of Lufthansa, Swiss and Austrian. It also has the Eurowings group running low-cost, point-to-point services across Europe and, with seven widebody aircraft, nearly 20 intercontinental destinations from a base in Cologne-Bonn during the peak summer season. And, of course, the company will see a massive expansion of the Eurowings network in 2017 thanks to the absorption of many airberlin aircraft and routes as that carrier falters. Adding to the complexity is the addition of Brussels Airlines to the group, with both short-haul and long-haul operations to be integrated. Birlenbach believes that Brussel Airlines' European services can be folded under the Eurowings brand while the very successful sub-Saharan Africa routes will remain a standalone operation.
During her presentation, Birlenback acknowledged that delivering "superior products" will attract travelers to the company's flights. When pressed for details, however, she said the approach varies between the two halves of the company, but did not present concrete examples of how it will vary in terms of actual passenger experience on Eurowings.
Indeed, on the point-to-point service side, Birlenbach focused on price as the way to avoid being a commodity product:
We believe for low-cost long-haul competition it is all about price. So we need to make sure that the cost positioning of the Eurowings group is so competitive that we are able to offer attractive prices. This is the main element in the low-cost market, be it long-haul or short-haul.
However, she did allow that, "Of course customers, even on low-cost carriers, aim for a certain amount of quality and we would like to offer that to them."
For the hub airline operations there was a bit more in the way of detail. Birlenbach believes that personalization of the product will be compelling, driving passenger loyalty above and beyond what a points program or fare differentiation can offer. She highlighted the Group's SMILE ("Surpass My Individual Lufthansa Experience") efforts, and stressed:
[W]e believe through personalization we are able to really pinpoint specific needs and make sure we have an offering besides, of course, an attractive fare and a product where we can really deliver what we promise. Through the combination of those two things combination we believe a differentiation can be shown to our customers.
SMILE does appear to be focused on selling passengers the correct ancillary products, such as targeted discount lounge access offers. Birlenbach also mentioned opportunities to better target passengers with upgrade offers, acknowledging that there is an ideal time (and price) for such, in between the initial purchase and travel date. And that timing might vary by traveler. The company is investing big in data analytics to aggregate and analyze past transactions to deliver these insights, and the odds are it will see improved ancillary sales as a result. It is harder for me to believe that such activity will be a true win for passengers. I fear that the increased targeting and remarketing efforts may drive exhaustion before satisfaction on the consumer side. But time will tell.
There were two specific product innovations mentioned that should change the passenger experience, however. The first will be a relaunch of the online shopping experience for Lufthansa Group's three hub carriers. The new sites will share a common interface and experience, tied to the different back-end systems, allowing a traveler to search any one of the three sites and see the same availability and fares presented in the same manner, though with a different branding skin on top. Given the current setup, which requires search of all three sites to truly get a feel for all the options, this will be a significant improvement. Swiss will be the first to convert to the new platform in 2018; Lufthansa and Austrian will follow with dates not yet announced.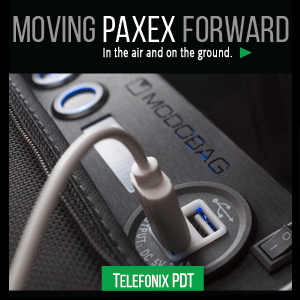 The company is also working on the next generation of inflight hard product. Birlenbach spoke about the 777X fleet, due to enter service in 2020, and the new seats that are coming on those aircraft (incidentally, new flightdeck satcom options are also forthcoming for the type).
"We always need to understand what the future needs of our customers [will be] and adapt our product offer. For example, we are now developing the seat for the 777X which is going to come in 2020. We need to understand the future needs of customers so we incorporate that in the development of the seating concept," said the Lufthansa executive.
Predicting the needs of travelers three-plus years from now can be challenging in some respects. However, it will be more challenging to come up with a way to balance the obvious passenger needs – space and comfort – with the airlines' need to improve yields and increase profits.
The idea of differentiation and de-commoditization as a means to attract customers (and cash) is not a novel one. But the industry has failed to deliver on that time and time again, pushing price above all else, especially in economy class. It remains to be seen if Lufthansa Group's plan will fare better.
Related Articles: