Last May, Belgium's ASL pioneered Embraer Legacy 450 operations from La Mole-St Tropez's short runway. At a stroke, the aircraft became the largest jet capable of serving the airport and it remained based there for the entire summer season.
Now ASL has achieved clearance to take the Legacy 450 into London City, matching similar clearance already granted to the longer-fuselage Legacy 500. After his leading role in the La Mole authorisation, pilot Maxime Wauters, ASL's safety manager, was also involved in the London City clearance.
"We followed a one-day training course with FlightSafety International in St Louis, the only EASA-approved Legacy 450/500 training centre," he says, "spending the morning in the classroom before moving onto the sim."
The classroom work covered airport configuration and layout; the airport area and its surroundings, including terrain and obstacles; ground procedures; noise and noise abatement procedures; IFR procedures; performance calculation, including one engine inoperative; VFR procedures; and airport services and handling.
More specifically, "We spent a lot of time reviewing and studying the ILS approaches to both runways since they are both steep 5.5° slopes. We went over the procedures for such approaches, including the aircraft's steep approach-specific checklists."
Wauters and a colleague spent the afternoon in the sim, each taking a two-hour stint as pilot flying while the other acted as pilot monitoring. "We practised everything we'd covered in the classroom in many different aircraft configurations and multiple situations. We 'flew' the aircraft light and heavy, in perfect weather and horrible weather, with and without rain, with and without wind, with and without visibility, and so on," he says.
"We practised abnormal and emergency procedures, including missed approaches with two engines and with one inoperative, wind shear escape manoeuvres, rejected take-offs, balked landings and more.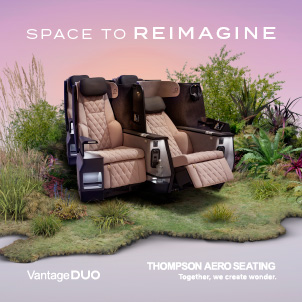 "We also performed visual circuits to familiarise ourselves with the airport vicinity and 'known hazards' – the locations of smaller airfields, no-fly zones, the vicinity of Heathrow, Gatwick and so on."
While the La Mole authorisation was gained through proving the aircraft's capability into the airfield to the direction générale de l'aviation civile (DGAC, France's Directorate General for Civil Aviation), flying into London City required Embraer to retrofit a Steep Approach Mode function.
Embraer Communications manager Daniel Bachmann says the mode requires the incorporation of Minimum Avionics Load 4.1 and a change of APM (aircraft personality module) configuration, both achieved through software changes. The only hardware change is the installation of a 'Steep Approach Button' in the starboard lateral cockpit console.
"Gaining certification to operate at steep approach at 5.5° required Embraer to prove the Legacy 450 could operate at 7.5°," he says. This enables a 6° slope if required, although the aircraft's flight manual "denotes 5.5 as the certified approach angle".
Wauters recalls: "The sim's scenery is very realistic, so we got as close as possible, in terms of feeling and visual cues, to the London City environment. The airport itself is photo-realistic. All its buildings and facilities are reproduced exactly, as are the buildings surrounding the airport. These are important visual cues for flying into London City and we got used to them in the simulator."
He rates the training very highly, but since the Legacy has yet to visit London City, says, "… now we want to see it for real!"
Related Articles: