Maybe you've heard of Sam Chui. Maybe not. If you're reading this, you're likely to have seen his photos or watched one of his videos, possibly even this week. With more than 1.5 million tuning in to view his most recent flight review over the course of only two weeks, it's plain that Chui is doing something right.
What he is doing is quite simple and, frankly, nothing new. The Dubai-based frequent flyer buys tickets or redeems miles for flights in the rarefied air of some of the world's best premium cabins, filming his experience as he goes and cutting it all together for YouTube. Korean Air 747-8 First Class? Been there. Sitting in the cockpit of an Antonov An-12? Done that. Organizing bespoke, aviation-focused tours of Iran? Piece of cake. Okay, maybe those last two items are pretty extraordinary, but the fact of the matter is Chui is hardly the only traveler out there fixated on sharing the passenger experience through video. Last month, however, he entered the elite circle of guests to have flown in The Residence, Etihad's class-above-first-class, three-room private cabin at the front of the upper deck on the carrier's Airbus A380s.
Paying $3,000 for the flight from Abu Dhabi to Mumbai, notably the "cheapest" ticket possible for the Residence, Chui returned with a 14-minute highlight reel of the less-than-three-hour flight. It is riveting. Speaking as someone who has visited the Etihad Innovation Centre in Abu Dhabi and been walked through the whole Residence concept, this writer can say that Chui's video taught and showed me new details of the experience, touches which only reveal themselves to the passenger.
Instead of spoiling the video with a breakdown of why it works, Runway Girl Network spoke with Chui for some insight on why video as a medium is overtaking the flight review genre and why he finds himself compelled to film
Native digital content is the new king of travel marketing and you're at the forefront of this in regards to the premium commercial air travel experience. Have you worked with travel brands? How do you see your work evolving over the next year?
SC: I haven't worked with any travel brands or sponsors yet. I treat this as a pure hobby to share my flight experience to the broader public. My website and social media help to provide flight reviews and share info to those who are interested. I would like to continue broadening my coverage. My end goal would be to have reviewed all the airlines in the world and be recognized as the go-to person when it comes to airline experience and reviews.
Your videos are sharp, smooth, and enhanced with editing. What gear and what programs are integral to making your video reviews?
SC: I am still learning this every day and am in no way an expert. All my videos are homemade, a long way off from professional (but that's also why people like those reality videos). I use a GoPro and the DJI Osmo for shooting, and I use Samsung S7 phone camera onboard. I edit video with the simple Windows Movie Maker. I believe if the footage is good enough, it will speak for itself.
What do you hope your viewers get out of watching your videos?
SC: [I want them] to feel like they're with me on the journey…to enjoy the experience together.
What kind of responses do you see from fans (or haters, too)?
SC: I get plenty of emails and attention from both fans and haters. It is wonderful to read such diverse comments and it's mostly the encouraging ones that keep me going.
Did you go into the experience of flying The Residence with any preparation regarding what photos, scenes, or specific shots you wanted to capture?
SC: Not particularly, but things went really well on my journey that day. I flew from Abu Dhabi to Mumbai so the flight was a shorter one. I wanted to sample the private bedroom as much as I could. I was offered to stay in bed for dining, which is quite remarkable. Every step in the Residence journey, from ticketing to arrival, was well taken care of.
You've flown in some controversial regions of the world and on historic aircraft and routes. What flight has made you the most anxious (in a good way) before flying? What about in a bad way?
SC: The main anxiety is the worry that the plane you made an effort to fly may get changed/substituted last minute. Last year I was so looking forward to fly Korean Air's brand new Boeing 747-8, but the plane went tech and was substituted to a 747-400. I was a bit disappointed as I made an effort to position myself to Korea just to fly that.
Once I was onboard a Siberia Airlines IL-86 from Novosibirsk to Beijing, and we had a suspected "BOB" (bomb on board). We were removed and the Russian secret police came onboard to search the plane. Two hours later we were cleared to fly again, but the plane hit a lot of turbulence, violently shook, and even dropped altitude. This is one of the flights that made me anxious and made me want to arrive quicker than I normally would want to.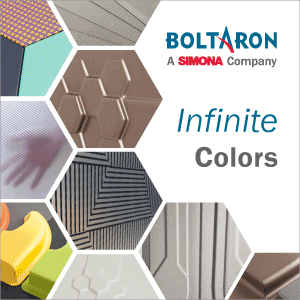 Do you have a favorite flight experience *ever*?
SC: I enjoyed flying the supersonic Concorde from New York to London in just 3 hours 18 minutes at twice speed of sound. I am glad I was able to catch the Concorde before she retired. There was nothing quite like it! I flew at 55,500 feet and almost 1400 mph! The traveling time from New York to London is just enough for a luxury lunch onboard.
I am also well known to have flown the B707 in Iran, DC-9 classic in Somalia, and a lot of Soviet-built planes in Russia and North Korea.
What do you think is the most exciting commercial inflight product right now, considering all airlines and all classes, but excluding The Residence?
SC: This is a personal preference. I think Air France La Premiere (First Class) is so awesome, if you enjoy the French elegant design of the cabin, privacy, and amazing French food and wine out of Paris. It is very sophisticated and stylish.
You've flown The Residence. You've flown in private jets. You've flown numerous other premium seats. Where do you go from here? What replaces these experiences at the top of your to-do/to-fly list?
SC: There are plenty of things I haven't done yet. For example, flying onto the ice runway in Antarctica would be one of those. As an AvGeek, I often tell people that the enjoyment of aviation isn't confined to experiences in First Class or on a private jet. You could have the most wonderful aviation moment anywhere in the sky; it is not bounded by only luxury.
Related Articles: