The shortlist for the Crystal Cabin Awards is out, and innovations abound in the cabin. The vaporware that stood out last year has been cut down significantly during the shortlist process, and is largely relegated to the University and Visionary Concepts categories, where thinking in concepts rather than practicalities is understandable.
A notable change is the appearance of quite a few products that have already been released: recent or forthcoming business class products from Hawaiian Airlines, Qantas, Delta, and United, as well as Mirus' Hawk seat and the Bombardier CSeries cabin, for example.
New seating products are unveiled in this year's shortlist too. Fully-featured economy class seats from Acro and ZIM are very welcome news indeed, and join the Mirus Hawk as evolutions from companies previously better known for their slimline and barebones seats. After yet more industry consolidation in recent weeks with the SAFRAN-Zodiac deal, more options for airlines are a plus, and the list also includes a new slimline from Pitch, the company that supplies UK leisure operator Monarch.
The awards also introduce the new staggered seat product from Molon Labe (of the Side-Slip Seat) with BMW and Panasonic Avionics, which the company discussed briefly at AIX Asia but is now showing in rendering form. RGN understands this seat will be on display at the Panasonic stand at AIX in Hamburg, and we'll be bringing you more information on it in advance of the show.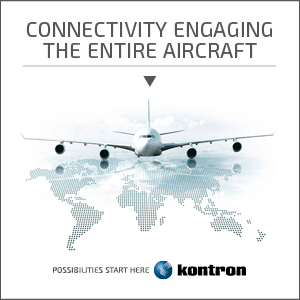 There's more good news for economy passengers from HAECO and Turkish Airlines, both of whom are showing new headrests. HAECO's five-angled headrest is integrated into its Vector seat platform, while Turkish Airlines' Sausage Headrest is, well, a sausage of support that can be refitted onto older seats.
Entrants are also a showing a few new ways to arrange seats within the cabin, including flexible, quick-conversion seating in the the Airbus Smart Cabin product to enable airlines to change from high-pitch to low-pitch within the same day, a space-saving cabin divider akin to Virgin Australia's to replace a cabin monument bulkhead, and the Bishop half-inch seat bracket.
Not present this year: major advances in inflight entertainment. The electronic side of things is led by new options for in-seat power, including the IFPL Nexus seat arm concept we saw at AIX Asia in Singapore last October and a new integrated light and USB charging port for premium economy from Astronics. Other innovations in this space include a digital fleet explorer that enables airlines to showcase their aircraft electronically rather than in that often outdated page in the magazine, inflight portals, and a smart window.
B/E Aerospace is also showing a fascinating low-tech solution to a high-tech problem: a cardboard case for a snack pack that folds up to hold passengers' smartphones from the seatback table hook. Passengers have been fashioning their own versions of this from airsickness bags since the age of the first video iPod, but it's great to see a major interiors player innovating in this arena.
The Internet of Things and cabin connectivity is booming, with some truly revolutionary innovations on the list. The IoT has arrived in the cabin with a system from Diehl to ensure that all seatbacks are upright, tray tables locked and so on, while the company is also showing a method of reducing aircraft wiring by sending communication (to IFE and so on) along seat power lines rather than having a separate comms link. Airbus, meanwhile, is touting its Wireless Aircraft Intra-Communications standard, which has much the same effect but has required much work at the UN body responsible for telecoms, the ITU, to avoid electromagnetic interference — and EMI is also the focus of Weigele's Quahuay monitoring system, which can help track down devices that are interfering with other devices or the aircraft's systems.
Cabin automation and onboard process improvements are also seeing a burst of developments. Airbus' biennial Fly Your Ideas innovation competition yielded the Retrolley, which helps crew sort waste and recyclables. Altran is going a step further and offering a fully automated robo-trolley that will roll down the aisles presenting you with your selections. Zodiac's ECOS smart bins, which can tell when they're full, making boarding faster and smarter.
The small things that make a big difference to #PaxEx are having a great year in the Crystal Cabin Awards, with Heinkel's 78%-weight-saving A380 ceiling bracket, cabin sidewall heating systems from Diehl and Villinger, Zodiac's Revolution lav that uses a third less water, and a new carpet from Anker that reduces weight by 30-70% while consisting of 50% recycled yarns.
Also eyecatching is the Lufthansa Technik GuideU carpet-matching light strips, which appear to be a design cheatline when it's light but illuminate in darkness.
Security and safety are relatively under-represented, with key exceptions in the Airbus KID-Systeme Watchdog warning system to prevent inadvertent slide deployment, and the Zodiac Smartlock duty free inserts designed to help reduce pilfering.
Like last year, innovations in cabin surfaces have appeared, with the more notable including Air-Craftglass' laminated wood veneers, Krüger's plastic mirrors that can make smaller lavs feel larger while still enabling "return to seat" and other messages to be shone through the plastic, F/LIST's heated stone flooring (for bizjets and premium cabins) and the Boltaron translucent material used in United Polaris.
The Composite Technology Centre in Stade, near Hamburg, is also working hard on innovations in composites within the cabin, including its Hybrid SMC lightweight compression moulding for complex components and a methodology to recycle carbon fibre to produce interiors surfaces, with sidewalls their demonstrator.
On the topic of surfaces, germaphobes rejoice: the autonomous UV disinfecting GermFalcon machine is on this year's shortlist, as is B/E Aerospace's Comfort Wellness System, which embeds an anti-pathogen material in surfaces to reduce the transmission of microbes. Zodiac's Revolution lav is also designed to reduce odours in the cabin, while the company's FIVE fragrance diffuser is expected to mask them, although the question of whether it is wise to pump a scent, however pleasant, through an entire aircraft has not been resolved.
All in all, though, the shortlist — perhaps more so even than the eventual winners — is an impressive collection of some of the most impressive innovations coming down the PaxEx pipeline.
Image Gallery:
Related Articles: