In the battle for the evolving business and first class passenger market, we're seeing many airlines make remarkable hard product choices for their premium cabin seating. Korean Air's Boeing 787-9 Dreamliner will be the airline's first longhaul aircraft with identical seats in business and first class, the B/E Aerospace Apex seat also seen on Japan Airlines, Oman Air and some existing Korean aircraft in business class. The airline has previously gone to some lengths to differentiate its longhaul products in business and first, although some regionally outfitted aircraft have used the same seats for shorter intra-Asia flights.
But in a notable twist, Korean Air is misleading its passengers by showing the first class seats as nearly twice the size of the business class ones on its seat map. To reiterate: these are exactly the same seats, as you can see from the measurements and images. The airline does something similar on its older layout A330-300, although it claims greater seat pitch for the first class version of those older seats.
Now, it's possible that Korean will have a completely new and revolutionary trim and finish on its 787 to persuade first class passengers that they are not just paying more for a business class seat. On its 787 page, the airline is showing pictures of the seat already installed on its refitted Airbus A330 aircraft rather than inside the Dreamliner, with the smaller A330 windows a dead giveaway. But any cosmetic difference can't hide the cold, hard hard product facts: these are the same seats.
That's a tricky set of passenger expectations for the airline to manage. If first class can see back through the curtains to business class — and they'll certainly be able to, even if only at takeoff and landing — then the only differentiation will be via soft product, which when last I flew the airline in 2015 was inconsistent in quality, and from what I hear doesn't seem to have changed since.
That's not good value for the few remaining passengers whose wallets or travel policies allow first class, with the airline charging nearly US$7,500 for first class over business class on an example route between Paris and Seoul. Nor is it good value for the frequent flyer redeemers or upgraders who the airline wants to entice with loyalty benefits. The very limited amount of business class seating, too, with what seems to be the least dense front cabin on a 787-9 — just six first class and 24 business class seats.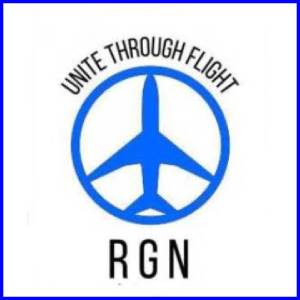 Down the back, too, there's mixed news. Korean Air has previously offered the most spacious economy class cabins of any longhaul airline, with a standard of 33-34" in pitch and its decision to maintain 3-3-3 Boeing 777 cabins with wider seats.
On the 787, Korean was one of the last, best hopes for a 2-4-2 longhaul 787 layout, but the airline is following the industry herd and installing its narrowest ever seats, in a 3-3-3 configuration, but will retain its 33-34" pitch standard.
The crux to which I keep returning, though, is that if a route is long enough to merit the allocation of a 787-9 rather than an A330-200 from within Korean Air's fleet — and there are very few of those on the network, with the potential return of single-stop South American flights excepted — then it's long enough to put in a properly differentiated longhaul seat product.
Related Articles: