In news that will surely rattle border wall boosters to the core, the Mexicans have officially invaded Hollywood. Not only have Mexican-born multi-hyphenates like Alfonso Cuarón (Gravity) and Alejandro González Iñárritu (Birdman, The Revenant) taken home Best Directing Oscars for the past three years running, but Mexican cinematographers have racked up ten Academy Award nominations and four wins – three of which went to the hugely-talented Emmanuel Lubezki (Children of Men, The Tree of Life) alone! – since 2006. And if writer-director Joaquin del Paso's ferociously funny, socio-political satire Panamerican Machinery (Maquinaria Panamericana) is any indication, that trend looks to continue in a big way whether the Great Wall of Trump ever materializes or not.
Set in a dilapidated manufacturing plant just across the highway from the Benito Juárez International Airport in Mexico City, Machinery takes place entirely inside the walled-in compound of the titular Panamerican Machinery company. And though the employees – many of whom have been working there for decades – seem to be relatively happy and each day opens with the firm's accountant, Jesus Carlos (played to power-mad perfection by Man on Fire's Javier Zaragoza), offering "inspirational" platitudes over the P.A. system, the company itself has definitely seen better days. Cluttered, outdated, and literally decaying from within – the CEO's living quarters in the warehouse are actually flooded with standing water throughout the film – what the factory lacks in functionality and productivity is more than made up for by the strong sense of community the workers share with one another. But when the patron saint of Panamerican Machinery, their beloved founder, Don Alejandro (Rafael Velez), is found dead at his desk, the crumbling, low-rent utopia of Machinery begins to unravel in strange and utterly surreal ways that no one, especially the audience, could have possibly foreseen.
Quickly seizing power, Carlos informs his fellow workers that the company is bankrupt and that Don Alejandro had, in fact, been paying their salaries from his own pocket for years. And despite the fact that even their pensions are now totally worthless, Carlos proposes a solution of sorts. Rather than reporting Don Alejandro's death to the authorities, Carlos convinces the grieving, shell-shocked workers to seal off the factory gates with heavy machinery and help him search through the mountains of files and paperwork for a possible fix to their situation in an effort to "freeze time" and stave off the inevitable. Shockingly, everyone agrees to his plan and things go from slightly strange to Marxist-groupthink batshit crazy quicker than you can say Lord of the Flies.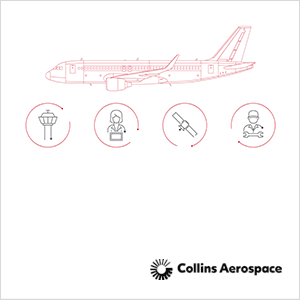 Channeling old-school surrealists like Luis Buñuel (The Discreet Charm of Bourgeoisie) and modern masters of weird like David Lynch (Blue Velvet, Twin Peaks) and Oscar-winning writer-director Charlie Kaufman (Eternal Sunshine of the Spotless Mind, Synecdoche, New York), del Paso has crafted a wholly original and truly bizarre film that will alternately thrill and bedevil even the most open-minded film geek. For while Machinery is maddeningly slow in spots, the film's timely political subtext and artful dissection of the parallels between the death of manufacturing jobs in the digital age and actual death cannot be understated. And by setting this strange, bleakly funny film (which del Pass co-wrote with avant-garde filmmaker/performance artist Lucy Pawlak) in a failing factory peopled with mostly uneducated, working class "sheep" who make decisions that are often counter to their best interest and who fall all-too-easily under the spell of a tyrannical madman who bullies his detractors and spews half truths and outright lies with equal aplomb, Machinery also proves to be eerily timely. Particularly in the age of Brexit, Trump and the many, deeply-troubling New Nationalism movements that are spreading across the globe like a cancer.
Machinery isn't easy inflight viewing by a long shot, but if you're in the mood for a deep, truly out there cinematic experience, it might just be the most important and socially-relevant indie comedy you'll see all year.
Having already collected several major awards at film festivals around the globe — including prizes for Best Film and Best Mexican Film at last year's Guadalajara International Film Festival — Panamerican Machinery is now playing exclusively on select Turkish Airways flights worldwide.