Acknowledging that the pendulum may have swung too far in the direction of bare bones service on board, some airlines are bringing back products and amenities previously cut from their coach cabins. The latest shift on this front is playing out at Delta Air Lines; the carrier is bringing back complimentary meals on some transcontinental flights, switching the snacks to branded product lines, and enhancing selection.
These are the sorts of changes that customers should be pleased with, of course, but Delta also believes investors will be happy with the decision, too.
"We know our customers love pretzels and nuts, but we also know they crave more choices and larger portions which is why we're upgrading their snacking options on board," says Delta senior VP – in-flight service Allison Ausband. "Nearly all of Delta's 180 million customers enjoy our snack offerings each year, which is why, in the future, we're also going to look at ways to let them help choose our next lineup."
The complimentary snacks will be available in the Main Cabin on flights over 250 miles. Customers on shorter flights within North America – from 251 to 599 miles – will now receive a choice of Biscoff cookies or Snyder's of Hanover pretzels, versus the single snack offering of the past. Flights over 600 miles will now offer four choices, instead of three – Snyder's of Hanover pretzels, Squirrel Brand Honey Roasted Peanuts, a NatureBox Apple Cinnamon Yogurt Bar or Biscoff cookies.
Hearing management make smart marketing commentary around the switch – and dismiss miniature snack bags as less relevant for the airline and its passengers – was not surprising. But a blunt discussion held during the company's annual investor day event was slightly less expected. Company president Glen Hauenstein offered up the observation that switching to the full-sized, branded snacks presents an opportunity for Delta to make some money – or at least reduce costs – along the way. He alluded to the investment that manufacturers make for shelf placement in grocery stores.
Hauenstein acknowledged that there is an initial cost involved with the switch to the new snacks but also expects that marketing partnerships will help offset those costs over time.
The airline has every reason to believe that its snack strategy will work. Its Westin-branded offerings in the Delta One business class cabin appear to be successful. Ditto for the marketing opportunities that other airlines have pursued with catering, entertainment and other offerings in their cabins. United Airlines and Goose Island, for instance, partnered to deliver upgraded beer options on board a couple of years ago. JetBlue tapped Amazon to sponsor its inflight connectivity and recently expanded that relationship to tie in with its loyalty program, too.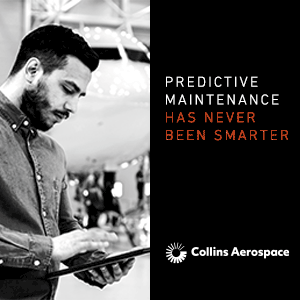 Moreover, Delta has plenty of experience with branded food options on board, particularly with the Luvo wraps offered on transcon and west coast "shuttle" service.
Key to the success of these efforts is providing an improved product that passengers actually want, not just the airline selling advertising space to various vendors. It is also critical to introduce them in a way that doesn't agitate passengers. The pushback against ads on overhead bins or tray tables is typically loud and emotional, even when those "ads" are used to help explain the onboard amenities, not sell new goods or services. It turns out travelers often don't differentiate between the two. Even as legacy mainline carriers race to monetize everything about the passenger experience, it appears that taking a page from the LCC playbook and offering up branded snacks just might be a successful move.
Related Articles: