Beleaguered Scandinavian carrier SAS is removing airport lounge and fast track benefits from the top fares on a wide swathe of its European routes, as well as on a handful of longhaul routes, raising further questions about the premium product range that is sustainable within Europe. Overall, the move will cut access to 26 European lounges and 24 fast track programmes [PDF].
"SAS is ongoing strengthening our offer in the air as well as on ground, where we are investing in SAS Lounges and SAS Fast track at our main airports and our destinations with the largest number of travelers," the airline says, making 'strengthening' the new 'enhancing'. "SAS is investing in digital solutions, new upgraded cabins, new aircraft, high-speed WiFi on all aircraft and have recently launched news in food & beverage onboard."
"On ground, to be able to continue and invest, expand and improve SAS Lounges and Fast Track offer, SAS will end our collaboration with some of our contracted lounges operated by third-parties. The result will be a continued improvement of SAS own offer where it benefits most of our Plus/Business travelers, members and 29 million yearly passengers. To mention a few examples SAS will invest in new and bigger domestic lounges at Arlanda and Oslo Gardemoen as well as upgrading our international SAS Lounges in New York, Paris and Chicago."
It's a continuing trend on the part of SAS to abandon business class perks while still trying to offer a premium product within Europe, which the airline calls SAS Plus. (Somewhat confusingly, SAS Plus is also the name of the airline's longhaul premium economy cabin.) The airline cut the spare middle seat common to other full-service airlines offering a Eurobusiness product from SAS Plus back in 2013, leaving just the lounge, fast track, meal and extra luggage allowance as benefits.
From an intra-European travel perspective, there comes a point at which the airline is offering so little for an €83 surcharge on a €127 fare that it would be less damaging to its brand to abandon the concept of selling SAS Plus as in any way a business class product, and instead reposition (and start filing) it as a premium economy product — which it actually is on the airline's longhaul widebody fleet.
That's particularly true given the preponderance of low-cost carriers now offering fast track services within European airports. It seems unusual that these airlines are able to provide fast track for their passengers where SAS cannot.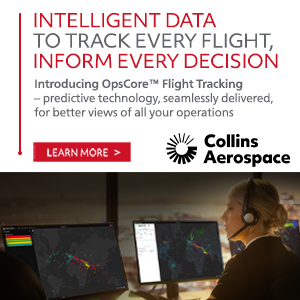 The wider problem from a passenger experience perspective comes at the point of booking, though, where connecting passengers on business class tickets without detailed knowledge may end up in SAS Plus without either the regional standards for airport or onboard services they — frankly, quite reasonably — ought to be able to expect. For savvy business class passengers who've read up on the issue, the proliferation of credit cards aimed at frequent travellers offering an inclusive membership to services like Priority Pass may go some way to mitigating the effect, but that's certainly not all passengers.
On this route and others, SAS is filing business class fares that end up in SAS Plus cabins against carriers that offer middle-seat-free Eurobusiness like KLM and Air France (as well as, in fairness, British Airways, which does not offer a Eurobusiness cabin on the UK leg; when booking through BA's website the difference is clear, but when booking through partner Finnair's and several third party sites the difference is not).
Being up front about the product on board is not an impossibility: competitors like Aer Lingus seem perfectly capable of making it clear when a business class fare involves economy class seating.
Much of the responsibility here is on the metasearch and online travel agents, but SAS has to hold its hand up for some of the blame too — not least because passengers who book a business class fare turn up expecting a business class product will blame the airline and not the travel agent.
Related Articles: