An airport with almost no flights and more staff than passengers is rarely a sign of success. But such initial shortcomings will not stop senior aviation authorities in Dubai from continuing to bet on the success of the country's master plan to build a massive airport south of Dubai.
Al Maktoum Airport, also known as Dubai World Central, currently operates a terminal meant to serve 5-7 million passengers annually; it hopes to grow to serve 130-160 million (depending on which forecast you read) within a decade. It has a long way to go to realize that target; the airport served just over 600,000 passengers for the first nine months of 2016.
At 4pm on a Monday afternoon in November, your author and his colleagues posed for photos in the middle of the street fronting the terminal. We were not worried about oncoming traffic; during the 15 minutes we spent taking pictures we saw no cars. I also took advantage of the luggage wrapping service inside the terminal, and learned I was the proprietor's first customer in days.
The terminal is spacious, with gate areas that can accommodate hundreds of passengers each. But the travelers are simply not there yet. Ground staff outnumbered passengers on our flight, and from what we gleaned in conversations with them, that's typical. Passengers and airlines are not necessarily clamoring to use the new airport. And it is not difficult to see why.
Compared to its neighboring facilities, Dubai International and Abu Dhabi International, Al Maktoum is a significantly less pleasant experience. Shopping, dining and lounge amenities all come up short. The facility is well placed between the two large cities, which also leaves it somewhat remote from both. Ground transportation options are minimal. Bus gates for boarding and anemic flight schedules (fewer than 20 daily scheduled flights is typical) round out the challenges the facility faces. On that last point, however, things might finally be changing.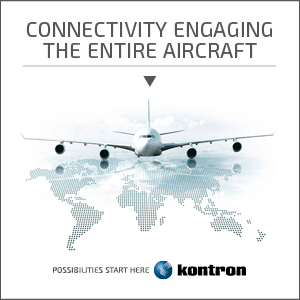 As part of the coordinated development of Dubai, the Dubai World Central area is set to become the cornerstone of a mixed use destination, home to a million residents and half a million jobs. Making that happen requires growth in traffic at the airport, and the local government is stepping up efforts on that front. Dubai-based flydubai is already growing its LCC operations at Al Maktoum. By 2018 the carrier is expected to fully shift its Dubai operations to the new airport.
The plan for flydubai was reiterated during a recent media briefing held by Khalifa Al Zaffin, executive chairman of Dubai Aviation City Corporation and Dubai South. The briefing, as reported by Gulf News, also included updates on the private aviation facility, which operates as the world's largest dedicated FBO terminal. In both cases the message was clear: regardless of desire, airlines and passengers will have to get used to using the new, more remote facility because that's where the country's aviation infrastructure can accommodate them.
For private jet traffic, the push towards Dubai World Central stems from limited access to slots at prime times. With no room to grow – and increasing Airbus A380 operations at the major airports (which further limit the small jets' options) – the shift to this airport south of town is quickly becoming a necessity. For the LCCs and any other commercial airline desiring to grow in Dubai, the motivation is similar.
Growing to a capacity of more than 25 million annual passengers by 2018 seems of little utility when the flydubai operation will carry roughly half that number, assuming growth continues at the current double-digit rates. Where will the rest of the passengers come from? The shift in flydubai's operations is expected to serve as the precursor to a move by Emirates as the terminal matures. If Emirates moves all of its operations, then hitting the forecasted 130-160 million target is reasonable, but timing on such a move remains uncertain. Will it be hard to wean the carrier from the convenience of the in-town Dubai International facility, even when the vast majority of its passengers are connecting through, not visiting Dubai?
Such a move would also leave the in-town airport essentially abandoned. Perhaps it will convert to serve the business aviation market, similar to how Doha's airports adjusted with the opening of the new Hamad International a couple years ago.
Rail service at Dubai World Central will eventually be added to support connections some 20 miles north to Dubai. Presumably the concessions and lounge facilities will grow as flight operations warrant such. The residential areas will expand and some of the commercial or industrial growth may occur, too. Adding people close by to the field should help improve demand for flights, though that is also predicated on sufficient service existing to justify skipping the drive north or south to the larger facilities.
For the next few years, at least, passengers should temper their expectations, though the ability to avoid traffic and queues at the terminal has its appeal.