It might be six months late, but Cathay Pacific's new London Heathrow Terminal 3 business and first class lounge complex is truly beautiful.
For a start, the space is larger — a lot larger. With 30 percent extra floorspace adding up to 1.2 square kilometres, Cathay Pacific will be able to handle not only its own five daily Boeing 777-300ER flights to Hong Kong, but other business class passengers and oneworld frequent flyers.
The new space, like its predecessor (but unlike any other Cathay Pacific lounges outside Hong Kong) is split into first and business class lounges, which are also available for Emerald or Sapphire oneworld cardholders, respectively.
Cathay is offering a wide variety of seating options, which is a marked improvement over the serried ranks of similar seating in the old lounge. The theme — conceived and designed by Ilse Crawford of London-based Studioilse — is mid-century modern, with a lot of low square armchairs in leather or velour-velvet effect, and wood featuring extensively on the walls, tables, and other chairs.
The design language "echoes the contemporary Asian aesthetics of Cathay Pacific's widely-acclaimed and award-winning lounges at Hong Kong International Airport" and "echoes the contemporary Asian aesthetics of Cathay Pacific's widely-acclaimed and award-winning lounges at Hong Kong International Airport", Cathay says.
The overall look and feel is straight out of Mad Men, and while that aesthetic is in vogue, the lounges do lack useful PED-and-a-plate surfaces, with the exception of the few Solo chairs — which are promised but not featured in the airline's image gallery.
Passengers need surfaces in front of them whether they're using a laptop or a tablet, and with Cathay's London Heathrow fleet remaining connectivity-free (only the A350 offers connectivity) it feels like the airline should be providing more spaces for passengers to crank out that last piece of work before going dark for twelve hours.
I do appreciate the squashy armchairs next to the floor-to-ceiling plate glass windows that overlook the apron and runway, though I'm unconvinced by the wooden bench eating area in The Food Hall, the business class dining space. It feels a little datedly hipster, and not exactly premium given the number of solo and pairs of business class travellers.
First class lounge passengers will enjoy sit-down meals in The Dining Room, as well as a "grab and go" area called The Pantry.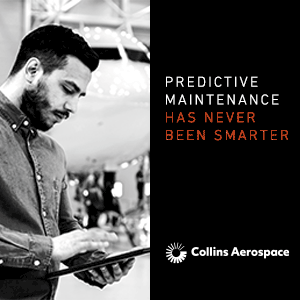 There's also a work zone, plus eight shower rooms — particularly useful given four of Cathay's flights depart in the space of five hours in the evening.
The lounge is undergoing a "soft opening" during the week until its official opening on 7 December, and will be open starting at 5:30am from Monday to Saturday (7:30am on Sunday) until 10:30pm.
For oneworld passengers in Heathrow's Terminal 3, more lounge space can't come fast enough. With the Cathay lounge out of commission for a full year — the reopening was planned for June but pushed back — the small, dim and crowded British Airways Galleries lounges and unimpressive American Airlines facilities were chock-a-block, even though Cathay was funnelling passengers to the third party No 1 Traveller lounge, which itself is none too great.
Qantas, too, is planning to divert its passengers to its own lounge in T3, which is currently planned to open in "early 2017".
Related Articles: