Part of the benefit of flying business and first class is the additional carryon luggage space — either to avoid checking a back, to tote that clunky work laptop, or simply not to have to play overhead bin Jenga in the increasingly dense economy class sections of modern aircraft. Problem is, airlines continue to remove overhead bins from business class cabins, supposedly to make the space feel more open and airy.
The latest — but by no means only — culprit: Emirates, which is removing the outboard bins, thus cutting the number of overheads on its A380 in half. It's taking the newer swing-down A380 centre bins to replace the smaller flip-up version, but the swing-downs are only a quarter larger. This simply isn't enough room for what modern business class flyers carry on board, whether they're upmarket leisure passengers or travelling on business.
Emirates allows two pieces of cabin baggage totalling 14 kilos or 30 pounds, one of either large rollaboard or garment bag size (22 x 15 x 8 inches or 55 x 38 x 20cm), and a generous second piece (18 x 14 x 8 inches or 45 x 35 x 20cm).
That's a lot of luggage, and four passengers' worth — in other words, eight pieces of reasonably-sized baggage won't fit easily in a single bin, even before you start adding an umbrella, coat, blazer, or the clothes that passengers are changing out of in favour of onboard sleepwear.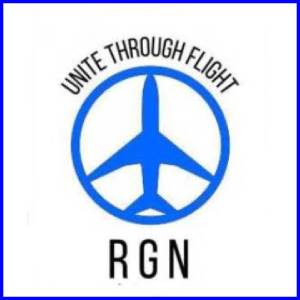 Business class passengers don't want to have to rearrange other people's luggage to fit theirs in — or to have theirs rearranged. The dirty looks (and occasionally cross words) from those passengers as garment bags, carryons and coats need to be rearranged is an understandable frustration.
Part of the problem is that passengers in business see the space above their seat as "theirs". This always used to be a problem in the nose of a 747 in particular: the bins tend to start around the third or fourth row back, and passengers in rows one and two had to stow their bags above someone else's seat. Some of this is simply not wanting anyone futzing with their stuff. But part of it is a security issue as well, given the rise in onboard thefts. The fewer people who need to get into the same overhead bin, the better.
Acoustics are also a problem. Larger, more expansive cabins echo more and allow sound to travel. That's particularly true on modern quieter aircraft, and the upper deck of the A380 certainly counts on that score.
Some airlines have added carefully positioned cabin monuments to mitigate the issue, but Emirates, with its enormous, unbroken expanse of A380 cabin, is particularly vulnerable to this problem. Complicating matters is its popular bar at the back of the business class section, which is a recipe for disruption, with regular travellers making sure they select seats well forward of the noise.
All these parts of the issue combine to create a #PaxEx problem where one didn't need to exist. Is it time for airlines to turn back this trend?
Related Articles: