British Airways is spending $65 million to renovate its New York JFK Terminal 7 home, and not before time. The existing terminal, built for predecessor airline BOAC, predates the Boeing 747 and is feeling every bit of its 46 years. From a competitive perspective, too, the Terminal 7 passenger experience has been eclipsed by developments elsewhere at JFK.
In particular, the premium passengers that are British Airways' bread and butter will be hoping for an option that matches the Virgin Atlantic Clubhouse over in Terminal 4 in quality and passenger experience. BA has recently doubled down on its Club World business class focus at JFK with its "super-high J" 747 fleet, and United's departure from JFK last year means there are real opportunities for British Airways to improve its NYC home.
BA is planning to upgrade its checkin, security, lounge and boarding areas, all of which are creaking at the seams. The premium passenger checkin and security experience in particular is firmly sub-par, with the business and first class TSA screening area stationed in a sloping corridor that is much too small — and by turns both thoroughly amusing and faintly perilous in the age of four-wheeled cabin bags careening off on a downhill slalom.
Without a separate first class section, the #PaxEx isn't just inefficient, it's bad optics, given that the checkin agents escort first class passengers to the front of the line, leading to dirty looks and grumbling from business class passengers in the slow-moving queue. This is ripe for some serious change — perhaps a "first class wing" like Heathrow's Terminal 5 will be seeing?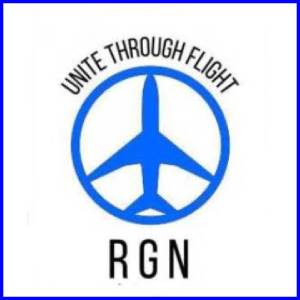 The three lounges in the terminal — Galleries Club for business class and oneworld Sapphires, Galleries First for oneworld Emeralds and partner first class flyers, and the Concorde Room for BA's first class and ultra-elite cardholders — will see much-needed upgrades as well.
The lounges are smaller than needed, in a poor state of repair, and can charitably be described as "serviceable". British Airways needs to expand these in size, concept and amenities to bring them up to standard, let alone make them a true selling-point for premium passengers.
It's certainly time for BA to acknowledge that passengers want comfortable seating, privacy, power outlets and table surfaces for eating and working.
This would be the perfect opportunity for BA to introduce a personal pod along the lines of Virgin Atlantic, Delta and United, which offer all of the above.
The upgrades are also a good chance for BA to upgrade its preflight dining options from JFK. Having pioneered the concept of a delicious supper in the lounge followed by a bedtime snack and nightcap on the plane, British Airways' offerings have been eclipsed by not only its Newark lounge but also by its competitors in JFK.
Not on the list, unfortunately, are any improvements to the dim and often swamped immigration, baggage claim and customs areas in the terminal, which certainly need some attention. Nor is there any mention of airport apron or gate upgrades for the Airbus A380, which BA does not fly to JFK, nor any sign of increased connectivity (via a bridge, an airside shuttlebus or something other than the landside AirTrain) between BA's terminal and American Airlines'.
With a lease recently signed to extend BA's tenancy until 2022, these omissions feel like an elephant in the Concorde Room.
Related Articles: