Pacing to reach its stated goal of equipping up to 100 aircraft with 2Ku inflight connectivity by the end of the year, Gogo feels confident about the robustness of its supply chain.
"We are comfortable with the supply chain, and we've given guidance that we're able to do about one [2Ku install] per day today so that's 365 per year and we have a path to 750-plus," says Gogo CEO Michael Small.
To date, the company is boasting "over 70 aircraft installed" with 2Ku. Delta Air Lines represents the bulk of the fitted aircraft, as well as the bulk of Gogo's overall 2Ku orders.
Existing vendors – including ThinKom for the 2Ku antennae and other hardware providers – are supporting the fast-paced install program as expected, and Gogo intends to "work to further solidify and improve it", Small tells RGN.
AeroMod and Delta TechOps are among the MRO facilities supporting equipage. It takes roughly five days to install 2Ku on a single aircraft, but AeroMod director of international operations Rodney Willits expects the burndown rate to show improvement over time.
"The structure of the [ARINC] 791-compliant adapter ring really simplifies the structural build out of the aircraft. That reduces touch time and complexity of the installation. The evolution of the hardware is driving the reduction in the install times," says Willits.
Other MROs are participating in the program. "There are more than the ones you just named," confirms Gogo's Small.
It's a global supply chain, we're doing business on four continents now, so there is a real opportunity to improve that and create a competitive differentiator. Not only is 2Ku a hands down leading solution in the marketplace today, but our ability to install around the globe is also a competitive differentiator.
Gogo is in the process of hiring talent in the Seattle area; it ultimately expects 2Ku to receive linefit offerability on Boeing aircraft.
"It is true we are adding employees in the Seattle area," says Small. "We're beginning to add employees around the globe. Gogo historically has been in the Chicago area and the Denver area but as it becomes a global company we will begin moving the employees closer to the customers, whether the aftermarket or OEM channel."
Gogo's order backlog grew from a reported 1,300 to 1,500 aircraft during the recent third quarter, without any new orders announced. Small attributes this change to shifting sub-fleet commitments among airline customers, most notably Delta increasing its order.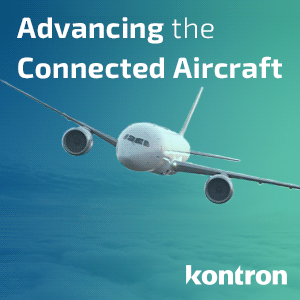 While revenue increased 17% overall YoY there was some softness around the per-aircraft and per-session revenue numbers. Revenue per aircraft (ARPA) remained flat, something the company attributes to an increase in smaller jets being added to the install base for air-to-ground (ATG) connectivity. Those planes typically see lower take rates based on shorter stage length. The drop in revenue per session (ARPS) was explained as related to the T-Mobile promotion that sees many more passengers on "free" sessions; T-Mobile is contributing revenue in that case but it is at a discount to the retail price travelers would typically pay. A separate arrangement with JAL enables passengers to get 15 minutes of free usage of Gogo's traditional Ku product, and the opportunity to pay for more.
The question of whether next-gen 2Ku is driving more revenue on planes migrating from Gogo's capacity constrained ATG-4 offering in the US is still an open one, however. Small says early data show technical performance as expected but insists that it is too soon to say if the improved performance is driving increased passenger satisfaction or financials for the company.
Longer term, however, Gogo has made clear that it expects to be "solidly generating cash" in four years. Part of the driver for this revelation to investors is "the backlog of 2Ku and ability to install one a day and [even] improving. We are in a position with a high degree of confidence that we can map the future," says Small. So Gogo's ability to answer the question is what drove the timing.
Additional reporting by Seth Miller. 
Related Articles: