TrueNorth Avionics today unveiled its latest cabin communications system, Simphonē Pro with a special upgrade program for legacy Simphonē product owners. The new product delivers all the capabilities of the older systems with added performance and value.
"Our Simphonē Pro communications system makes good on our promise to streamline equipment upgrades," said Mark van Berkel, TrueNorth CEO. "All that most owners will have to do is pull out the old system and plug in the new one—no additional wiring or configuration required."
Building on TrueNorth's innovative Optelity Cabin Gateway, Simphonē Pro has advanced processing power and updated Wi-Fi capabilities. Together these features increase performance and enable the latest technologies. In addition, system purchasers have the option to buy an Optelity Care membership. This membership-based customer support program offers no questions asked returns, and covers all software and hardware upgrades. Simphonē Pro owners receive complimentary access to connected.aero, the company's bandwidth maximizing service.
"We've taken advanced processors and technology and updated Simphonē Pro to give users even better performance inflight," notes Steve Newell, TrueNorth chief commercial officer. "This new system is backed by STCs and is even more configurable than our previous Simphonē systems, making it even more adaptable to a variety of mission requirements."
More about Simphonē Pro communications system: Simphonē Pro is a 4MCU cabin communications system that offers aviation certified Wi-Fi, high fidelity telephony, with a full featured VoIP PBX, enterprise email and seamless connectivity for the latest smartphone and other personal devices. The system offers two Iridium voice channels. Simphonē Pro is a simple direct replacement for legacy Simphonē products and offers additional Wi-Fi capabilities—dual band (2.4 GHz/2.5 GHz) simultaneous 802.11 ac, plus standard 802.11 b/g/n Wi-Fi.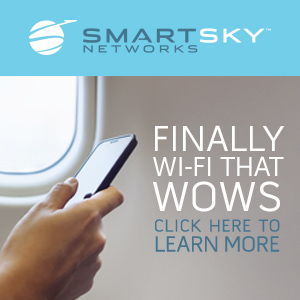 More about the Simphonē Pro-motion: TrueNorth's Simphonē Pro-motion allows purchasers to upgrade the capabilities of their inflight communications at a reasonable price (MSRP $65,200 standard price for systems with dual voice channels, Pro-motion price $49,600). Simphonē Pro purchasers can take advantage of Optelity Care, which covers all hardware and software and TrueNorth badged systems on the aircraft.
About TrueNorth
We design and build the technology that powers the connected aircraft and addresses the rapidly changing landscape of mobile devices today and into the future. We are trusted by more Fortune 100 business jet operators for inflight communications systems than any other, and leading avionics manufacturers rely on our expertise to enable their own connectivity systems. Optelity, our newest product family is the ultimate in upgradable, while our flight deck communication systems enable safety and efficiency. With effortless connectivity for smart phones and other mobile devices, our systems deliver high fidelity voice, GSM, Wi-Fi, and enterprise E-mail capabilities. Only TrueNorth provides app-based, ready-to-upgrade solutions that empower people to stay connected to what matters, whenever and wherever they have to fly. Connections made simple for ten years. Visit TrueNorth at truenorth.aero.
Related Articles: