Hot showers with fluffy towels? Dining rooms with white linens and tableside service? Cocktail lounges where top-shelf is the only shelf? Pssh. Frequent flyers of international long-haul first class products have been there, done that when it comes to airline lounge amenities. In the fight for the loyalty of these top-tier, First-Class-only globetrotters, some airlines are turning the dials up to 10 on amenities on the ground as in the sky. Here are just five airport lounge experiences designed to surprise the supposedly unsurpriseable:
Hot tubs
Virgin Atlantic's flagship Clubhouse at London-Heathrow takes the airline's affinity for the cheeky quite seriously. Passengers may bypass Cowshed spa services for complimentary time in the party-size hot tub. Yes, there is a hot tub at Heathrow Airport and yes, swimsuits and a pre-dip shower are required. Tucked back inside a "wet room", the bubbling tub is flanked by chaise loungers. And, in a nod to the Virgin Group's beginnings in music, the lounge is also equipped with a mini recording and music mixing studio. Qatar Airways' Al Safwa First Class lounge at Doha International also features a two-person hot tub, but use is restricted to paid treatments within the lounge spa.
Specialty eateries
Cathay Pacific's lounges may be known for their noodle bars, but one in particular has a sweet secret for early morning flyers. At the Coffee Loft, unique to The Wing and The Bridge lounges at HKG, all pastries plated and served are classic French recipes made from AOC (Appellation d'Origine Contrôlée) French butter. The barista once bragged to me that they're the "best pastries in Hong Kong", which is quite a hefty claim considering the ubiquity of fine bakeries in the territory.
Work suites
Privacy is a true luxury and the two Qs – Qantas and Qatar Airways – tuck private "work suite" offices into their sprawling spaces. These are no rooms with simple dividers separating travelers furiously tapping at their laptops; the offices I'm speaking of wouldn't be out of place down the C-suite halls of skyscrapers in New York. Each office within Qantas' Marc Newson-designed First lounge at Sydney International includes the necessary tech tools (computers, fax/printer, flat-screen TV) plus sitting areas and guest desk chairs. For passengers flying Qatar's First Class, the same situation is offered in the wonderland that is the Al Safwa First Class lounge at Doha International.
Day rooms with soaking tubs
Lufthansa's First Class Terminal at Frankfurt International pioneered the concept of allowing passengers to slip away to a private room complete with bathtub (with rubber ducky!), but Cathay Pacific perfected it. The First Class portion of "The Wing" lounge at Hong Kong International has a few "cabanas" for guests, each complete with a full bathroom, desk, daybed, rain shower, and soaking tub. The champagne bar is conveniently just around the corner.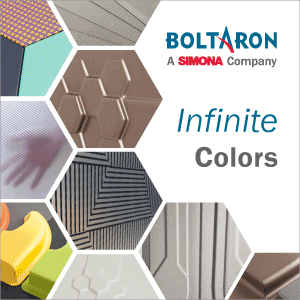 An honorable mention also goes to Qatar's Al Safwa First Class lounge with its private bedrooms (and beds complete with down comforters) that look more like an offering from a four-star hotel than an airport. First Class travelers on Thai Airways at Bangkok-Suvarnabhumi are also entitled to the use of a soaking tub with their complimentary spa treatments.
Den diversions
Virgin Atlantic's Clubhouses at New York-JFK and London-Heathrow are outfitted with the requisite bar, stylish conversational nooks, and spa, but these cannot compete with the true nexus of the lounge: the large billiards table. Inlaid with mother-of-pearl with a lawn of burgundy wool and a structure of carved maple wood, it could easily seem an heirloom trucked in from a residence of Sir Richard Branson. It should be mentioned that the Turkish Airlines lounge at Istanbul Atatürk Airport is also home to a fine billiards table alongside a wall of books known as the lounge library.