The fact France has three different air traffic controllers' unions and they don't always take coordinated industrial action is a key reason why French controllers' strikes are notorious for causing frequent disruption to European airlines' schedules almost every year.
France has seen 14 strikes by controllers so far in 2016 and not all have been initiated by the same union. However, not every union is involved in every strike. This means some controller strikes – including the 14-15 September action – don't shut down France's airspace completely.
The latest strike – for 35 hours, a reference to France's statutory 35-hour work-week – has canceled or delayed more than 300 flights by French, UK, Irish and other airlines' whose aircraft are flying to, from or over France. Air France, British Airways, EasyJet, Ryanair and Aer Lingus are among the carriers most affected.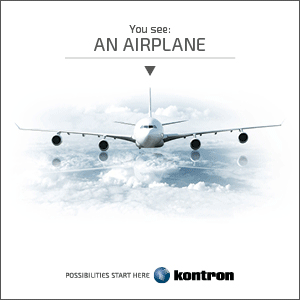 However, European intergovernmental ATC development organization Eurocontrol estimated the latest strike would only affect about 15 percent of all flights due to operate in French airspace during the industrial action.
In a statement today, Thomas Reynaert, managing director of trade association Airlines for Europe (A4E), said: "A4E has repeatedly called on the European authorities to take action to prevent these unjustified ATC strikes. We cannot allow 15,000 air traffic controllers restricting the rights of millions of European travelers. Although we are not questioning the individual right of workers to take industrial action, the demands of increasingly mobile European citizens and businesses cannot be taken hostage by localized industrial action."
The latest strike has involved the controllers belonging to the Union Syndicale de l'Aviation Civile – Confédération Générale du Travail (USAC – CGT), which is part of CGT, France's largest labor union confederation.
USAC – CGT responded to a call by its parent confederation CGT for a national strike to protest the adoption of controversial new national employment legislation by the French Government on 8 August.
The legislation – known as the "El Khomri law" after Myriam El Khomri, France's labour minister, who introduced the bill to parliament – revises France's labour code to make it easier for employers to lay off workers, reduce overtime payments for hours employees work in excess of France's statutory work-week, and reduce redundancy severance payments.
Prime Minister Manuel Valls' government argues the El Khomri law encourages employment flexibility and higher employment. However, more than a million French citizens have signed petitions protesting the new legislation.
France's controller-union diversity and the three unions' differing demands have long caused problems for European air travelers, particularly during the peak summer vacation season.
Earlier this year, France's largest controllers' union, Syndicat National des Contrôleurs du Trafic Aérien (SNCTA), planned along with the controllers of Union Nationale des Syndicats Autonomes (UNSA, a confederation of unions) to hold a strike from 3 June through 5 June.
But on 1 June these unions called off their industrial action after obtaining government guarantees not to reduce controller numbers and employment hours because numbers of flights in French airspace continue to grow.
In many years this century, strikes by French air traffic controllers have closed down French airspace in early August, the highest-traffic period of the year for European carriers ferrying millions of sun-seeking passengers between Northern European cities and major Mediterranean resorts. The most direct routes for flights linking northern and northwest Europe with Spain, Italy and North Africa pass through French airspace.
ATC strikes in Greece, Italy, Belgium and France since March this year have caused over 4,000 cancellations among A4E members and more than 16,000 hours of delays to airlines operating in European airspace, according to A4E.
In the EU, ATC strikes occur most frequently in France, followed by Greece, Italy and Portugal. In the period 2010-2015, ATC strikes resulted in 30,000 cancellations and more than 6 million minutes of delay among A4E airlines, the association says.