Air New Zealand is replacing its unique premium economy Spaceseat product with the much more standard seats found on the rest of its longhaul fleet when it refurbishes its 777-300ER fleet early next year. The airline is also taking delivery of a new business-heavy subfleet of Boeing 787-9 Dreamliners starting in two months time.
We discussed the product in Up Front in May; the Spaceseat was revolutionary in 2011 and well-received when it was shown to frequent flyers in a secret hangar. But a flawed implementation in the 777-300ER meant an initial U-turn on density and a full row of seats removed six months after its rollout. In airline economics terms, this seems to have been something of a death knell.
But while the writing might have been on the wall for the Spaceseat for a while, a much more surprising change is the massive 50% increase from 18 business seats to 27 on the airline's next three 787-9 Dreamliners, to be delivered from October 2017.
Premium economy will also grow from 21 to 33 seats, with the twelve extra passengers coming, I assume, in a row of seven and then a row missing two of the side seats to leave five.
This will be a substantially more business-heavy configuration than the existing aircraft, where everything that isn't in economy lies between doors 1 and 2. The 27 business seats are likely to stretch in nine 1-1-1 rows from doors 1 to 2, although Virgin Atlantic fits eleven rows in this space (with two seats missing from the centre to allow for the bar and a front galley space), so Air NZ will have some space to play with. What I'm assuming will be five rows of premium economy will then stretch from doors two backwards, leaving a smaller economy cabin at the back of the aircraft.
Apart from greater business class and premium economy revenue, an aircraft with significantly fewer economy seats will reduce the takeoff weight of the Dreamliner, enabling longer routes. With Air NZ focussing on ultra-longhaul flights with these jets, including deep into the United States, these three aircraft could well be a subfleet dedicated for nonstop flights to Chicago — or even, if the westbound winds can be navigated, New York.
Back on the 777-300ER, premium economy on the 777-300ER will also gain ten seats, and Air NZ will also replace the Panasonic eX2 systems on the 777-300ER — which have themselves been upgraded since 2011 with a new UI — with the Dreamliners' Panasonic eX3 system. The 777-300ER refit will take place over a ten-month period from February to November 2017.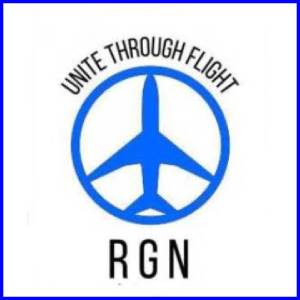 Overall, the Spaceseat move is a win for consistency and for economics. Yet surely Air NZ deserves some award for courage in its media statement around the decision in 2010 to create the Spaceseat, when multiple other airlines were already rolling out premium economy seats that are materially identical to its replacement.
"When we unveiled the Spaceseat in 2010, it was revolutionary and clearly the best option in the market at the time, as a string of international awards has proven. However, seating technology and materials have come a long way since then and our customer research now shows consistently higher satisfaction scores for our newest Premium Economy offering so it's time to continue Air New Zealand's evolution in this space," general manager customer experience Carrie Hurihanganui said in the statement.
Now that's some impressive chutzpah.