Having completed 9g static tests of its innovative new "s:two" economy-class seat, start-up aircraft seating company Rebel.Aero has outlined its development programme for 16g impact survival tests and plans to perform this certification testing in late October or November.
The s:two has been in development for 12 months and Rebel.Aero managing director Gareth Burks estimates that development investment "probably…to date is pushing seven figures".
Burks has financed this project personally and from United Aerospace, the Pembroke Docks, Wales-based aerospace composites-manufacturing firm he owns. United Aerospace supplies composite seat surrounds for Zodiac Aerospace and B/E Aerospace business class seats.
Rebel.Aero designed the s:two to provide economy-class passengers with more personal space than other current or new seat designs.
"The whole ethos of the s:two is to give the passenger the maximum amount of space possible at any given pitch within the regulation," says Burks. "This we have done by completely changing the structural design of the seat to enable us to give the passenger between 3″ and 4″ more room than any other economy-class seat."
Aluminum-framed, the s:two weighs "11-plus kilograms per passenger, including everything," says Burks. But the seat's novel "booster-seat" mechanism is what has attracted the most attention; the seat pan and cushion can fold in half and double up, raising the cushion's height by 100mm (4″), while halving its area.
This should allow passengers to adopt a more upright stance temporarily, stretch their legs and straighten their backs. Sitting with the seat-cushion raised is "approximately equivalent to perching yourself on a bar stool", says Burks. "It's not designed for sitting hours on end. It's designed for a change of position to get some blood back into circulation."
The s:two will not be certified for the booster seat to be raised during take-off or landing. However, folding the seat should allow aisle passengers to stand in its foot-wall and open the overhead bin without stepping into the aisle. The folding design also lets passengers stand easily to let other passengers in and out of the row.
Another feature is a three-point seat harness which not only offers a lap belt for passengers to close during flight, but also a shoulder harness which passengers would use during take-off and landing.
"Rather than having the usual large buckle, we have incorporated a 'car style' receiver with push-button release to ensure the system feels familiar to all passengers," says Burks. "The whole restraint system is nothing new – it is a standard Amsafe product that is usually used in premium-class travel."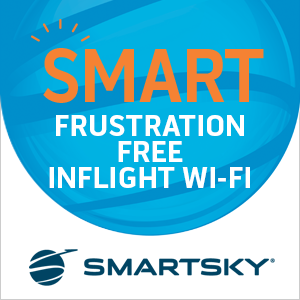 Interest in the s:two economy seat design intensified when it won the Crystal Cabin Award: Passenger Comfort Hardware in April, according to Burks. Subsequently, Rebel.Aero has had approaches from 25 to 30 potential customers. Approximately 20 of these have been airlines and the rest "all the major OEMs", Burks says. "We probably have a dozen serious contenders at the moment. No-one wants to talk [officially] until it is certified to 16g, but they all want to be the first to be informed."
Burks says Airbus likes the design because, folded, it would provide a child seat without the need to carry or store additional equipment – and when sitting on folded s:two seats, children's legs wouldn't be long enough to kick seatbacks in front.
Rebel.Aero hasn't decided what will be the s:two's route to market, but Burks' default position is for United Aerospace Ltd to manufacture the seats. "That would probably very quickly evolve into [it opening] another factory in Pembrokeshire. To go to the next stage, one of the things we're looking at is the next round of investment." Other seat manufacturers have expressed interest: "I have about seven business plans on my desk at the moment."
Burks even contemplates selling Rebel.Aero to make the s:two a reality. However, "I am passionate about [s:two] – it is my baby. I don't want it to be quashed. But bigger pockets may enable it to fly even higher."
Header Image: Seth Miller