The vast majority of travelers buy airline tickets based on fare and schedule. We've all heard that truism repeated ad nauseam and there is no doubt it is mostly accurate. But what happens when those factors are less significant? I recently found myself in Faro, Portugal holding two tickets to the London area, one to Gatwick and another to Southend. Both were paid for and nonrefundable with departures only an hour or so apart. Price and schedule were no longer the deciding factors: the travel experience would drive my choice.
Both flights were single-aisle Airbus aircraft so seating was roughly the same (the A320 family boasts 18″ wide seats). I had just come through Gatwick the day prior and things like a 30-minute wait at immigration and relatively long walks to find the correct counter or transportation options were not so appealing. And so I tucked into my seat on easyJet to see just what the Southend experience was all about. It was fantastic.
Yes, the airport is small. Not so small as to essentially be a shed like some other regional British airports I've experienced, but small enough that passengers don't have to wait for a gate because there are no gates. Planes park near the terminal and passengers deplane on stairs. I could see potential challenges if there's rain, but I had a sunny afternoon and was unencumbered by heavy bags. Ours was the only plane on the ground which meant significantly shorter lines at immigration (even better for me in the non-EU/UK line) than I experienced at Gatwick the day before. And bags showed up quickly thanks to only a short ride from the aircraft to the claim belt.
For the travelers who drove to the airport, parking was much more convenient. I was taking the train to town and that was less than 100 meters from the terminal to the platform. Multiple trains every hour serve London's Liverpool Street station in under an hour. They operate at lower frequency on the weekends (and it is not a Tube connection like Heathrow), but still a reasonable option. The Gatwick train is 20 minutes faster, assuming you're aiming for Victoria station or thereabouts, and runs with slightly higher frequencies. But depending on your final destination in the London area it might not be such a big deal.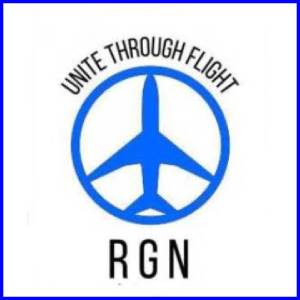 Of course, this is where my general lack of knowledge about London geography came to bite me. I was actually headed to Farnborough, west of the city. My rail transfer ended up being longer than it probably should have been. But the smaller airport option was a very, very different experience and nearly universally better.
Smaller airports also have drawbacks, of course, Southend is spectacularly limited in terms of airlines, destinations and frequency of flights compared to Gatwick or Heathrow. Should things go pear-shaped the options for recovery are limited.
In-terminal shopping and dining options are limited as well, though for the typical flight profile it serves – shorter, non-stop markets rather than connections – that is usually less of an issue. But the calmer environment, with employees able to chat to passengers rather than feeling the pressure of massive queues; and the more intimate feel of the environment overall can be a very, very nice change of pace.