The UK is abuzz with rumoured news that British Airways is to cut the complimentary food offerings on its short-haul routes. The focus on food is odd, not least because BA for several years has not offered more than a sandwich or wrap on the majority of its short-haul flights. So even if the news is true the replacement of a free crunchy chilled ham and cheese croissant by a £4.50 easyJet-style croque monsieur or warmed focaccia is by no means a downgrade for the tastebuds.
But the real change with BA's fares is that the airline is now filing a basic economy product, which replaces the "Hand Baggage Only" fares introduced as a cheaper product than regular economy in 2013.
The product that was just regular Euro Traveller economy before Hand Baggage Only arrived has evolved through the "With Checked Bag" name and is now "Plus". Flexible tickets are "Plus Flex".
Fare types may not be as headline-grabbing as "airline cuts food", but they're certainly more important in terms of value.
The fare difference between basic and Plus is bigger than all but the most extortionate sit-down airport meals, too: £20 for shorter markets like Paris and Venice on future dates RGN checked, but £25 for longer flights like Istanbul. On launch in 2013, the lead-in Hand Baggage Only fare was £8-9 cheaper than With Checked Bag.
Lead-in pricing is now based on Basic fares, with the LCC-style upsell for once a traveller reaches the BA site. This means, essentially, that an airline taking this tack can have its fares listed on comparison websites at upwards of £30 cheaper than equivalent fares on airlines that do include baggage. BA is not the only carrier to do this — the BA ticket sold at £83 prices at £111.21, while the Air France ticket sold at £86 prices at £121.21, and a Gatwick to CDG flight on Vueling (lead-in price £67) prices at £92.46.
Within this context, the value of a Euro Traveller inflight snack pales in comparison.
Yet, notably, these British Airways Europe market fares remain priced as one-way tickets, unlike World markets such as Tel Aviv, where the World Traveller and Club World products (and their fare rules) are on offer in economy and business, respectively. World flights, even under the rumoured new situation, will retain their complimentary meal.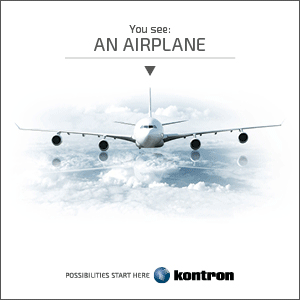 Adding new food options to purchase on board could well be a plus for British Airways' passenger experience. All British Airways European flights from Schengen zone countries leave from the non-Schengen area, which is frequently poorly served by food and beverage options — and, where it is served, these are often not open or staffed during non-peak times. With nothing more than a wrap or snack available on board, the airline is leaving money on the table.
That said, it would be smart for British Airways to maintain its free drinks policy for the upper end of the economy market who love a free tipple or two on their way, but who are always deeply keen on a deal. The propensity of middle- and upper-middle class British people for a good deal on a bit of luxury never fails to make an impact — whether it's wine from Aldi and Lidl, Tesco's remarkably good Champagne, or extra legroom seats and speedy boarding on easyJet.
But let's look at the context BA has to work in if it is indeed aiming at buy-on-board food. In the era of the liquid ban, clearly it is impractical to bring most beverages from home. But even within the relatively pricey Heathrow Terminal 5, a meal deal — sandwich/salad/wrap, a snack (crisps/fruit/veggie sticks/chocolate) and a beverage — starts at £3.79 at Boots, a company representative confirmed to RGN today. That's 50p above a standard High Street store, and reasonable enough for the airside logistics. If travellers roll the boat out and hit up celebrity chef Gordon Ramsay's Plane Food, a three course plane picnic to bring on board is £14.
Among the competition, easyJet offers a meal deal (one of five sandwiches, a range of ten drinks, and a selection from five snacks) for £6.50. Flybe's version is the same price Ryanair's equivalent is €10, or £7.81. This sort of pricing shouldn't be out of the range of a large, relatively upmarket UK food provider like Waitrose or Marks & Spencer to provide.
Sentiment about rip-off Britain is a reality for UK-originating passengers, and prices are relatively keen. Yet everybody loves getting a little something for free, and the role that airline food can play in terms of inflight entertainment — a little pot of this, a bag of that, a packet of the other — is important. It will be fascinating to see how BA's decision plays out.