Virgin Australia's much-delayed refit Boeing 777-300ER is now flying, and the three-and-a-half class aircraft — with business, premium economy, extra-legroom economy and 3-3-3, 32" regular economy — sets a new standard for trans-Pacific travel.
Fascinatingly, Virgin Australia has chosen a firm premium passenger experience messaging for every cabin, which is a refreshing change in an industry that often feels focussed on reducing #PaxEx rather than improving it.
Chief executive John Borghetti says, "We have seen customer satisfaction scores increasing to all-time highs after introducing 'The Business' domestically on transcontinental routes so we are confident that, with our new Boeing 777 Business Class cabin and refreshed Premium cabin, Virgin Australia will be the number one choice for premium travellers."
Up front, the B/E Aerospace Super Diamond outward-facing herringbone seats look as chic in the proverbial flesh as they did in the mockups. More so, in fact: the light white tray table and side surfaces really pop, and in the low light conditions of the transpacific and Abu Dhabi overnight flights, this is smart design. The white band surrounding the smoothly curved shell also both maximises accessibility for customers with vision impairment and reduces trip/bump hazards for crew and passengers when windowshades are drawn.
Very impressive indeed — and a worthy finalist of the Crystal Cabin Award for cabin concept. (That part-owner Etihad took the gong for a product introduced in 2014 rather than 2015 may well grate at Virgin Village in Brisbane.)
Business takes up more real estate in the aircraft than the previous 2-3-2 fully flat beds, with eight rows of 1-2-1 seating on the port side of the aircraft, although just eight on the starboard side. This imbalance is a positive for passengers, with a sensible three lavatories for the 37 business class passengers.
The onboard bar (now "and Lounge") remains in its door 2 welcoming position, ahead of the larger second business class cabin. The previous version came in for a bit of flak from passengers seated nearby, given that it was a big (and noisy) part of delivering the business class meal service, so it will be interesting to see whether or not Virgin Australia has fixed that issue in its service concept on the new aircraft.
Signs point to it continuing to be used as a service hub, though, with the airline stating "the new Business Class Bar and Lounge will be open after the first meal service and hosted by Business Class cabin crew, offering a selection of nibbles and bites, beer, wine and spirits as well as a hot beverage selection with petit fours" and "continental breakfast at the bar prior to the full breakfast service, or the opportunity to enjoy a full breakfast at the bar rather than in the suite".
Soft product improvements include an 18" monitor that is fixed rather than swing-out, meaning gate-to-gate usage should be possible, memory foam mattress toppers, and the continuation of Virgin's Nespresso coffee provision.
Premium economy gains 3" and a self-service pantry
Renamed simply "Premium", the middle cabin on this longhaul aircraft has shrunk in overall size — down to 24 seats from 40 and now "exclusive and intimate" — but each seat has gained three inches of pitch to a new 41" in the same 2-4-2 configuration. That pushes Virgin Australia up to among the best premium economy seats in the world, and significantly better than Qantas' offerings on competing routes.
These are the same seats as previously, though, just reupholstered, and the shells do look a little clunky. Passengers in the E middle seats also have two colossal inflight entertainment boxes to contend with, which feels like a missed opportunity.
Soft product for premium economy is firmly business minus rather than economy plus, with "plated meal services inspired by business class, served on business class crockery and accompanied by a selection of wines from our business class cellar", as well as access to the business class Nespresso machine. A innovative self-service premium economy pantry is an impressive addition as well, as are "amenity packs with luxurious blankets, pillows and skincare products."
"We know all of our guests have differing needs which is why we have considered every touch point in Premium. From increased legroom to Business Class-trained crew, a plated meal service and a dedicated Premium Pantry, our Premium guests will be travelling in style," chief customer officer Mark Hassell explains.
3-3-3 and 32" Economy remains the best across the Pacific
Virgin Australia truly must be congratulated for retaining the 3-3-3 configuration for its 777 fleet — and for maintaining a 32" seat pitch in the regular economy cabin. This is an inch more than competitor Qantas or partners Etihad and Delta, equalling Emirates. United's Dreamliners offer 32" pitch, but at the ultra-narrow 3-3-3 configuration of a 787, while American's 3-4-3 economy is at 31".
It's even more impressive that Virgin has retained 3-3-3 in the context of the rest of this aircraft, and indeed all of Virgin's messaging around it, being about the premium cabins, and yet more impressive again that it's so even with the a new extra-legroom section.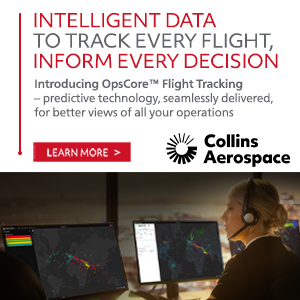 There's also an extra-legroom economy section between doors 2 and 3 that Virgin Australia is calling Economy Space +, which comes with additional seat pitch. This is a real plus, and it also comes with premium checkin, preboarding, a guarantee of first meal choice and a "premium noise-cancelling headset". The airport enhancements in particular will be a real draw for passengers.
The extra-legroom section is pitched at 34", an airline spokesperson confirmed to Runway Girl Network — so, definitely a plus, but an inch less than Delta's 35" on the same route.
Economy Space + also gets a "preferred" overhead bin, which — since the section is separated by an emergency exit from the rest of economy — shouldn't need too much patrolling by cabin crew, unlike "preferred" bin space on other airlines.
Initial Economy Space + pricing comes in at a fairly reasonable AU$135-165 (US$100-120) on top of the base economy fare of $820 for a midweek two-week trip this November.
There doesn't appear to be any significant upgrade to the economy seats or service, but throughout the aircraft there's a refreshed inflight entertainment system with a new interface. All five of the airline's 777-300ER fleet will be refreshed by the third quarter of this year.
Virgin Australia Image Gallery: