Qantas' new business suite, currently rolling out across the airline's domestic and international Airbus A330-200 and -300 fleet, has received good reviews from passengers, including myself. Indeed, the seat is a marked improvement upon the Flying Kangaroo's dated previous angled lie-flat or unacceptable premium economy style seats. Its design is efficient, its lines beautiful, and its details considered pleasing to both eye and body.
The problem is, within the A330-200 business class cabin, only four of the twenty-eight seats — just one in seven — are truly worthy of praise.
(The A330-200 aircraft are a clear majority of the A330 fleet, with eighteen compared with ten A330-300 aircraft where the numbers are only slightly better at six in twenty-eight. Every other seat is substantially sub-par for a modern business class.)
It's about the difference between side-window, side-aisle, middle-aisle and middle-middle seats, a result of the Thompson Vantage XL seating that arranges seats in an alternating 1-2-1 staggered layout with a total of eight columns of seats. The good seats are the side-window ones: 2A, 2K, 4A and 4K below. I flew in 4A and it was delightful. I tried out a couple of others and they were disappointing.
The "side aisle" and "middle aisle" seats suffer from the same problem: the staggered layout means that they are right next to the aisle, much less private, and much more subject to being disturbed by passing flight attendants or other passengers.
And they make up sixteen of the twenty-eight seats in the cabin — 58 percent of the seats — on the A330-200 fleet.
The "middle middle" seats, away from the aisle like window seats, suffer from a narrower foot area.
These seats are, at the end of the day, in the same eight-column arrangement as economy, with roughly the same narrowness of aisle. Indeed, during my flight one of the cabin crew went flying when the lights were dimmed and a "side aisle" passenger's toes poking out from the seat tripped her up. Fortunately, she managed to catch herself on the shell in front of my seat, and she wasn't carrying anything breakable or spillable at the time.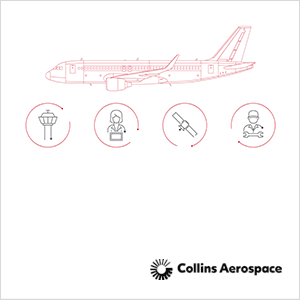 It's not a problem unique to Qantas, of course. But it is a serious issue that the airline needs to consider when deciding upon a new business class seat for its upcoming Boeing 787-8 Dreamliner cabins and for the overdue refresh of its eight-year-old Airbus A380 product.
The fact is, Qantas shouldn't have let me — on a non-status partner redemption booking — select one of the four good seats in this cabin. They should be reserved for high-status frequent flyers, like the row one seats on the airline's Boeing 737 aircraft.
But the fact that there are such strong winners and equally strong losers in this business class cabin, and in other cabins of similar style, should give airlines pause when selecting new business class options. I've certainly not been easy on Qantas' primary domestic competitor Virgin Australia given the delays after B/E Aerospace was significantly late on both the Airbus A330-200 and Boeing 777-300ER refits after an increase in the angle away from the centreline.
But if Virgin or other competitors can offer a cabin where almost every seat offers a similar experience (taking into account the usual issues where seats near the front and rear of the cabin are usually slightly noisier and suffer from some disturbance from the light of the galley areas) it's hard to argue that Qantas' product — as well designed and engineered as it clearly is — is up to snuff.
John Walton paid for this ticket using frequent flyer miles from a partner airline; all images and opinions are, as ever, his own.