"In the 1980s," Canada's Financial Post newspaper predicted in late 1978, "business travelers will look back at air travel in this decade with a certain amount of trauma." The logic, essentially, was that passengers paying full economy fares (usually, those on business) were frustrated by how full economy cabins were getting.
How times don't change.
Back then, airlines' response was to introduce business class cabins — but not, initially, seats — with innovative products like British Airways' Club Class providing more legroom in slightly separated sections of the aircraft.
How times don't change.
This week, Alaska Airlines is the latest carrier to announce an extra legroom economy section, which will also include some amenities over economy. The specific amenities to be offered have yet to be announced, but the airline's Preferred Plus seating (front row of economy plus exit rows) already include an adult beverage and priority boarding.
Yet the troubling thing is that Alaska mentioned the word "upgrade" seven times in its short press release, calling Premium Class an "upgrade option" with "upgrade pricing". This language matches arch-rival Delta's decision to start filing its own extra legroom economy product, Comfort+, as a separate fare — a decision that has significance for upgrades and the passenger experience of international connections.
Overall, the rise in the amount of extra legroom economy seating is a welcome one for taller passengers — especially when a 30" economy cabin is becoming a reality on many aircraft among the US mainline operators.
But from a wider point of view in terms of passenger expectations, the number of airlines offering an increasingly fuzzy "better than economy" product — with names, fare classes and additional amenities that make the lines even more blurred — is starting to become concerning.
Alaska, which doesn't fly in competition with airlines offering a true premium economy, would get a pass here if the carrier weren't calling its product "Premium Class", and if the magic 8-ball of press release language weren't pointing towards "Copying Delta With Separate Fare Class".
Ever since business class emerged from the full-fare economy seats nearly forty years ago, and since proper premium economy arrived on the scene in the 1990s, one of the key principles has been that as you move up a class of travel you get a bigger seat, with fewer passengers across the aircraft fuselage. That has been the case ever since, with the slight exception of some US domestic first class seats on some turboprops.
(Indeed, as part of the cabin reconfig, Alaska Airlines' first class will also increase in pitch from 36", generally below its competitors, to one of the more generous amounts in US skies: 41".)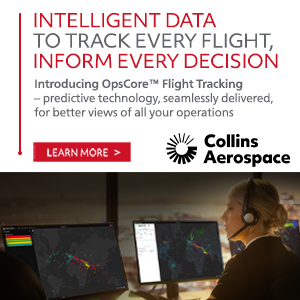 On the one hand, it's great that airlines are innovating. New products — and different products — can be a benefit to passengers. But the problem is that almost all airlines are terrible at educating passengers about their products, setting passenger expectations, and explaining precisely what is on offer. If they weren't, the number of passengers paying peanuts to travel yet expecting the Chateaubriand and Dom Pérignon service from fifty years ago wouldn't be so high, and low-cost carriers wouldn't be able to capitalize on the "all airlines are terrible, so you might as well fly cheaply" narrative.
To an extent, this is partly the fault of the global distribution systems that still form a significant part of airlines' sales, and which haven't taken a lead on being comparison tools that are actually useful to customers. While there are airlines that are trying to drive more direct traffic to their own channels in order to help explain Air New Zealand's Skycouch or Works Deluxe and Delta's Basic Economy or Comfort+, the answer for passenger experience isn't in persuading passengers to make fewer comparisons — it's to enable them to make more.
Without that ability, without that passenger education, without that setting of expectations, and without presenting their product in a way that enables real customer comparisons, airlines blurring the lines between the pointy end and the back of the bus are putting the product cart before the sales horse.