If you miss the good old days of picking up a really juicy spy thriller in the airport gift store and reading it from cover to cover in-flight, then Bridge of Spies is definitely the movie for you. The fourth bigscreen collaboration between director Steven Spielberg and national treasure Tom Hanks (seriously, when are we gonna add Hank's face to Mt. Rushmore already? The dude is America's greatest export since rock 'n' roll) Spies is the true life tale of how NYC trial lawyer James B. Donovan successfully negotiated the exchange of captured American U-2 pilot Francis Gary Powers for Russian spy Rudolf Abel at the height of the Cold War in 1962.
Loosely based on Donovan's 1964 book Strangers on a Bridge, The Case of Colonel Abel, Spies was written by award-winning UK playwright Mark Charman and Joel and Ethan Coen (yes, the Coen Brothers write movies for other people too!) and though it wasn't a huge hit with audiences when it opened earlier this fall, Spies is definitely worth a second look in-flight. So forget those creaky, slow-moving trailers and theatrical posters that underwhelmed in the extreme on its initial release, because Spies is a superb reminder of just how exciting an old-school espionage drama can really be.
Beautifully shot by Spielberg's go-to cinematographer, two-time Oscar-winner Janusz Kaminksi (Saving Private Ryan, Schindler's List), Spies will have you literally sitting on the edge of your seat the entire flight – provided you're sitting in Business Class or Premium Economy and actually, you know, have the legroom to do that. But even if you don't, this seriously thrilling thriller will hook you from the opening scene and never let up.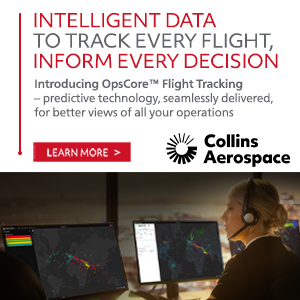 Filled with knockout performances from a stellar cast of top-notch character actors like Alan Alda, Amy Ryan (Gone Baby Gone, Birdman) and a revelatory Mark Rylance (TV's Wolf Hall) the cool, level-headed heart of the film is Hanks as Donovan.
Recruited by the government to defend suspected Russian spy, Abel (Rylance) in a seemingly unwinnable case, Donovan tackles the chore with grace, wit and a steely-eyed dedication to the job at hand. And though his coworkers, family and especially the CIA would prefer he phone-in his defense for appearances sake, Donovan's staunch defense of his client and adherence to the rule of law over the lynch mob mentality that dominated much of the Cold War period, could not be more topical. Especially in today's heated political climate where the path of least resistance all too often trumps (or Trumps!) a more measured, honor-bound approach to truth, justice and the American way. I know that sounds like a lot to tackle in a big studio potboiler starring one of the biggest stars in the world, but it's exactly what Hanks and Spielberg do here. And, honestly, no one could have possibly done it better.
Riveting, emotional, beautifully produced and often hilariously funny, Spies is Hollywood filmmaking at its finest and might just be the best American film of the year. The fact that it is already wracking up kudos from award-season critics groups and scored a richly-deserved Best Supporting Actor Golden Globe nomination for Rylance last week only further enhances the must-see nature of this pitch-perfect period thriller. And since Spies isn't due on DVD, Blu-Ray or streaming until February of next year watching it now in-flight is that much sweeter. Trust me, early window content never tasted this good…enjoy!
Bridge of Spies is now playing on select American Airlines, Virgin Atlantic, Air Canada and Emirates flights worldwide.