Delta Air Lines plans to start filing its Comfort+ extra-legroom economy seats in a separate fare bucket to its other economy fares, and has selected the W fare that is used by many international carriers for their full international premium economy seats, RGN has learned.
The move comes nearly a year after Delta announced the rebrand of its international front cabin from BusinessElite to Delta One, renamed its extra-legroom Economy Comfort to Comfort+, turned Economy into to Main Cabin — and clarified the naming of domestic first class while also expanding its Basic Economy fares.
Last December, RGN suspected that there might be more to come when reporting on the initial rebrand, and that would seem to now have been the case.
The difference in filing Comfort+ as a separate fare bucket is an important one, and would be the first step in turning Comfort+ into a separate cabin — which would itself open a number of doors to Delta in terms of monetisation and the loyalty space. The airline has already become more aggressive in its marketing of Comfort+ seats as ancillary revenue both before boarding and once already onboard the aircraft.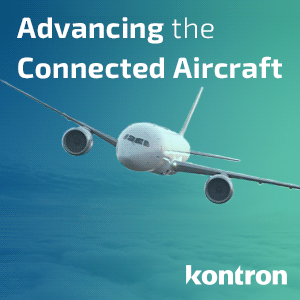 The Points, Miles & Martinis blog suggests that one option for Delta will be to transform Comfort+ upgrades into a similar upgrade list process to what passengers experience when upgrading to first class now. Frequent flyers on FlyerTalk are, however, concerned that this kind of system could end up automatically upgrading passengers from, say, a window seat in Main Cabin to a middle seat in Comfort+ — which is not necessarily an upgrade all flyers would want as those products stand today.
The move could also create an upgrade buffer for elites, potentially requiring them to have purchased a seat in Comfort+ to be eligible for an upgrade to domestic first class or Delta One. This tactic has been regarded positively by international carriers with a premium economy cabin, including British Airways, Cathay Pacific and Virgin Atlantic.
A new fare bucket and the existence of the upgrade buffer could also enable Delta to then turn Comfort+ into actual premium economy seats on its internationally equipped widebody aircraft, creating a two-tier Comfort+ system where domestic flights just get extra legroom and the soft product benefits for Comfort+, while international flights also get larger seats.
It would alternatively (or additionally, given the example of Air Canada) enable Delta to turn economy class on its Boeing 777 aircraft into a more densely packed 3-4-3 configuration, which American Airlines is already operating and United will operate with the delivery of its 777-300ER fleet. The additional value positioning of Comfort+ as a 3-3-3 configuration, like currently, might enable Delta to succeed where American Airlines (which is converting its 3-3-3 Main Cabin Extra section into 3-4-3) did not.
Further, global distribution systems like Amadeus and Sabre enable agents (including online travel agents like Expedia) to search for four classes of service: first, business, premium economy, and economy. If the new fare code for Comfort+ ends up being W, this could create some confusion for travel agents and passengers not intimately familiar with Delta's unique set of products.
That confusion already exists with the Delta One product, the old BusinessElite that is Delta's international business class offering. An anecdotal example: well-travelled retiree friends of this journalist's family flew from New York to Rome in Delta One, and were absolutely adamant that they had paid for — and flown in — first class. They were then upset that their return flight via London was in Virgin Atlantic Upper Class, which they thought was "just business class", despite the fact that many parts of the Virgin Atlantic business class passenger experience are significantly more premium than those of its Delta owner. For Delta, this is both a blessing and a curse: if it is selling an experience that people think is international first class while they are making their pricing and comparison decisions, then Delta had better well deliver on the promise of international first class.
That problem exists too with Comfort+. If Delta's extra legroom product is priced, sold and branded like international premium economy, and requires similar upgrade instruments to reach the front cabin, then passengers will fairly reasonably expect international premium economy seats and service. The trick for Delta will be delivering on that promise, or changing the expectation.