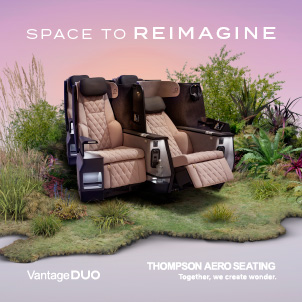 American Airlines has stepped up the lounge offerings for its premium customers at it largest hub; there is finally a private Flagship facility available in terminal D of Dallas/Fort Worth International. The company describes it as "a major investment for our best customers who travel internationally out of DFW, our biggest hub". But it is not a full Flagship Lounge like those available at JFK, O'Hare, Los Angeles and London. Instead it is a small dining room nestled inside the Admirals Club. And, while similar to its larger Flagship brethren, there are a few significant differences.
The food offerings are the same as in the Flagship Lounges. The selection is more focused on small plates and fresh, healthy options than in the past. It is still buffet-style rather than table-service. The room seats only 26 passengers. In scenarios where the tables are all full or passengers wish to sit out in the main club area they will be allowed to take their food selections with them. That said, access is controlled through an invitation paper granted at the reception and presented to the agent working in the lounge. Presumably multiple trips will be permitted for those dining out in the regular part of the lounge though it does raise potential issues with passenger confusion about the dining options.
For those wishing to down a drink before their flight, the beer, wine and champagne selection is comparable to that on offer at other Flagship facilities. That includes a Tattinger Brut for the bubbles, at least to start. But the offering excludes complimentary cocktails; guests who want a stronger drink will have to use one of the drink chits they receive upon entry into the Admirals Club. Compared to the free-pour options in other Flagship facilities that's a definite limitation.
DFW has only 136 Flagship First Class seats departing each day in the current winter schedule; that goes up to nearly 200 for the summer '16 schedule. Access will also be granted to AAdvantage Executive Platinum members flying internationally in any class of service and oneworld Emerald status passengers flying on any oneworld flight (including AA domestic) in any class of service. And both British Airways and Qantas also have DFW departures with first class cabins. There is potential for a lot of passengers availing themselves of the new facility.
The Flagship dining facility absolutely is an upgrade for passengers traveling through DFW. But it still comes up short of what American offers at other airports.
See photos of the new space below; all images courtesy of Hans Mast.