Transatlantic premium economy travel is an odd bird. On the US side, it's just extra-legroom economy, with American Airlines even downgrading its 3-3-3 777-300ER Main Cabin Extra sub-cabin to the terrible 3-4-3 layout that was already in Main Cabin. The European airline groups (with a couple of exceptions) largely offer a proper premium economy recliner style seat in 2-4-2 on the 747 or 777 cross-section or 2-3-2 on the A330 or 787. Icelandair, however, is unique in offering a Eurobusiness product, but at a premium economy price point and at an economy fare bucket.
Seats in Economy Comfort are as expected: a trio of 17-inch wide seats with the middle seat free for extra space, situated in the section of the aircraft with 33" seat pitch compared with the usual 32". Notably, the conversion process from Economy to Economy Comfort includes a movable armrest so that the 17-inch seat turns into something that feels more like an 18.5-inch wide A380 seat or similar.
On my London to Keflavik leg I had the chance to select from a half-row of Saga Class seats with Economy Comfort service — Icelandair staff mentioned that there is usually some passenger education around this when it happens, but I didn't notice any during my flight. They were comfortable and roomy but not all that much more than the regular Economy Comfort seats on my Keflavik to Washington Dulles leg.
The low-res and dated Thales inflight entertainment system that I experienced on both my flights is being replaced by Zodiac's RAVE system, which can't come fast enough. The same system is used throughout the aircraft.
Food on board was very decent indeed: a free choice of anything on the buy-on-board menu, with the exception of the airline's very middling splits of Champagne. Frankly, the Cordoniu cava was almost as good, particularly at altitude. I especially enjoyed the vegan salad (well, it was vegan until I added the optional chicken to it) and fell deeply in love with Skyr, an Icelandic dairy product that resembles fromage frais or a very thick yoghurt. Between those and the quirky, fun menu descriptions, I certainly didn't miss the Saga Class standard business meal offerings, and in some ways (based on the menus Icelandair later supplied me and a few chats with fellow passengers in the US immigration queue) I think that Economy Comfort actually has the chance to eat better than Saga.
A particularly convenient — and unusually generous — facet of Economy Comfort is that passengers in premium economy are treated like business class passengers in essentially all ways at the airport. From the business class check-in queues to lounge access and priority boarding, this feels very much like a business class service. In particular, the above-average lounge in Reykjavik, despite feeling rather like a bunker, is spacious even during the westbound rush and offers a pleasing variety of drinks and snacks.
In comparison with the competition, middle-seat-free premium economy is a product that, notably, its local competitor Wow Air does not offer — and neither do Icelandair's US competitors. Its European competitors offer a business class product that is  strongly inferior (BA's terrible 30" Club Europe and Lufthansa's slightly less dreadful 32" Eurobusiness seats that don't match the convertible armrests) to Icelandair Economy Comfort. No other airline competing with Icelandair matches this kind of product, so the home carrier currently corners the market in this category.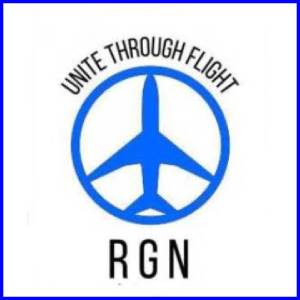 Towards the end of my week in Iceland I dropped in to Icelandair HQ for a chat with a number of their passenger experience staff. I was interested to learn that despite the soft product feeling very much like business class, and the marketing that emphasises the premium class feel, the airline had evolved the sales and distribution of Economy Comfort to emphasise the word "economy", with a Y fare bucket. It turns out that the key is corporate travel policies that specify economy only, but which include premium economy products.
Icelandair, of course, is currently planning to turn Economy Comfort on its newly acquired Boeing 767-300ER aircraft into a 2-2-2 configuration, which will not give every passenger a free middle seat. The ability to sell 6/7 of a row as Economy Comfort compared with 4/6 on the 757 or 4/7 on a 1-2-1 effective layout if every seat had a middle seat free is clearly attractive to airline economists — but will it kill the #paxex golden goose?
It will be particularly interesting to note over the next few years whether Icelandair's Saga Class (business) — which is a praiseworthily consistent AvioInteriors Andromeda recliner seat that resembles European transatlantic airlines' premium economy seats — evolves into a premium economy product rather than business on the back of this trend. 
Overall, at its price point and given the pleasingly premium feel of the airport services offered, I was very satisfied with my purchase of Icelandair's Economy Comfort, and would certainly travel that way again the next time I have a little extra time when crossing the Atlantic.