United Airlines soon will no longer use the Gogo payment system for wifi. The move affects more than 100 aircraft (the vast majority are 70-seat regional jets, plus 15 p.s. Boeing 757-200s) which, as of 1 November 2015, will have payments processed by United rather than Gogo.
For United passengers this move means a single interface for the airline's disparate wifi services. For Gogo it represents the largest and furthest a customer has moved to the wholesale end of the available products & services. Ultimately it could be good news for both parties.
United has chosen perhaps the most difficult path for connectivity of any major airline. It wants the full fleet online but did so with three providers (and did trial a fourth at one point). Panasonic and Thales share the bulk of the mainline fleet while Gogo serves the p.s. planes and large regional jets. And, for customers, this means a different experience and pricing model depending on which aircraft they board.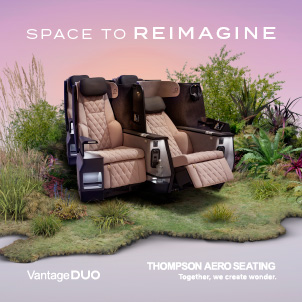 The carrier has worked in recent months to bring the portal experience as close as possible to a common interface for the Panasonic and Thales systems. As of November the Gogo planes will join the party. (United previously hinted it might take this direction).
For Gogo this is the furthest an airline has gone to white label its 'off the shelf' product. The provider has been trying for some time now to expand into this B2B arena, taking a step back on the branding and letting the airlines have more control over the product. With Delta that came in the form of a new user interface for the portal, showing off the airline's branding rather than Gogo's. With United the shift goes a step further. It stops short of a full wholesale model but is very, very close. Significantly, it also means that United gets to set the pricing for connections on the Gogo service. The airline pays a negotiated rate to Gogo but can choose to charge passengers as it sees fit, RGN can confirm.
Ultimately for Gogo this move shows off the flexibility it is able to offer potential customers, crafting a package suited to individual needs; such customization would have been unheard of just a couple years ago.
By managing the portal United will create a consistent log-in experience. But Gogo's ATG-4 solution, Panasonic's Ku satellite solution and the Thales/ViaSat Ka offering support different user experiences and speeds, with the latter ViaSat Ka-powered service generating headlines for its high-capacity/high-speed capabilities.
Longer term there are plans at United to offer up options like subscriptions which would span the multiple different provider technologies but that is a secondary goal with this move, RGN has learned.
Still, given United's historically lower connectivity prices for most flights there is a chance that its passengers may see lower rates on Gogo-powered flights. That could be a nice trade-off for no longer being able to use Gogo's monthly, multi-airline pass.