Air New Zealand's new regional concept lounge in Auckland is remarkably clever. It's small, chic and comfortable — ideally targeted at the time-stretched regional NZ flyer, who probably spends more time at the airport than in the air for each flight.
Perched next door to the valet parking service in the domestic terminal at AKL, the lounge focusses on speed and service for busy passengers, whether they're Air NZ high tier frequent flyers, partner elites, or members of Air New Zealand's Koru Club (NZD 580/year, which works out to USD 393, plus a joining fee of NZD 255/USD 173).
It's a significant upgrade compared with the previous lounge situation for regional flights from NZ's largest airport, which is over in the mainline section of the terminal, a short but often dissuasive walk away. The regional lounge is so well situated that it's quite literally walk in, relax, walk out, turn left and you're in the regional side of security.
In New Zealand, where liquids are allowed on board and security is rarely a hassle, it's a pleasant and speedy way to get through the terminal — especially given the amount of time sensible passengers leave to get to the airport given Auckland's notoriously terrible traffic. A drink and a piece of cake while charging your phone before a flight is a good way to feel like that time isn't wasted.
The speed focus includes the barista coffee in the lounge (coffee is, after all, as close to religion as most New Zealanders get) — using the airline's Android, iPhone or Apple Watch app.
Place your order as your car is pulling up to the kerb (or as you're handing the keys to the valet), and it'll be ready for you when you walk in. Snacks, including NZ faves that bring the whimsy like lolly cake, are laid out behind the barista area, together with a pleasing selection of soft drinks plus the harder stuff too.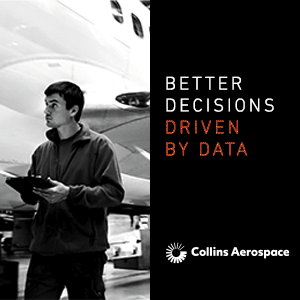 Power outlets plus USB sockets at the large surface means that charging all the devices a modern traveller totes along is simple, and there's comfortable seating that's functional enough to pull out a laptop for that last minute bit of work.
There's also blazingly fast Internet. Frankly, I didn't believe the speeds at first, but a test download of a movie from the iTunes store backed up the Speedtest.net numbers. This kind of Internet makes it a space that, in many ways, outdoes the main lounge.
Notably, the Auckland regional lounge is different to the Christchurch regional concept, which is a small space separated from the regular departures area by slats, arranged around the back of a coffee kiosk, which provides the service.
It's very pleasing to see such innovation, especially with the arrival in just over a month of Qantas LCC Jetstar's domestic turboprop competition on two routes from Auckland. Game on, Kiwis, game on.
Air New Zealand provided access to the lounge on a paid ticket to enable this review, but all opinions are, as ever, John's own.