South Korea's two main full-service airlines are in the middle of a fascinating divergence of opinion on the future of first class, and it's one with regional and international implications.
In the bulls' corner is Korean Air, which has just installed a new first class suite product on its Boeing 747-8I aircraft on top of a previous decision to continue its regional first class product in a refit of its Airbus A330 fleet. For the bears, it's Asiana Airlines, which is to pull first class off everything but its four (soon to be six) Airbus A380 flagships, which fly to just four airports.
It's all part of the question of where first class goes as a product and a service offering in the age of fully flat beds with direct aisle access in business class and an increasingly luxurious passenger service concept. In longhaul configurations Asiana uses the Stelia (formerly Sogerma) Solstys product and Korean Air recently began installing the B/E Aerospace Apex seat, both of which give direct aisle access in a staggered configuration.
The move leaves Asiana with a future fleet of just six A380 aircraft — its current four serve LA and JFK on their longhaul legs, plus regional destinations Bangkok and Hong Kong — offering its suite-based first class product.
Primary competitor Korean Air, meanwhile, has re-upped on first class with an evolution of the Kosmo Suites (confusingly, a non-suite product) found on its longhaul Boeing 777 and Airbus A380 aircraft. The airline's new Boeing 747-8I seats just six passengers in the nose of the 747-8I, where Lufthansa seats eight and British Airways squeezes fourteen.
At first impression, I realise chaebol corporate culture is a significant part of the Korean Air mindset, but did they have to create a first class cabin that looks like particularly miserable office cubicles? And these are the dressed, professional photographs that the airline distributes to media, not someone's mobile phone snaps.
Looks aside, I'm not sure that new hard product is what Korean needs to do with its first class. I was rather unimpressed by Korean Air's A380 first class on one of its flagship routes between Seoul and Paris (my main question to myself: '…wait, Heather Cho flipped out over the way the nuts were served?') , but tellingly the worst of the problems weren't with the seat (which was shabby in terms of upkeep but a reasonable product in and of itself) — it was with the soft product.
And in terms of airline economics, I was the only first class passenger on my way from Seoul to Paris, and was solo or one of two passengers on my Shanghai connections too. Will a suite product attract the passengers Korean needs to in order to make first class work?
Full-service Asian airlines have long been held up as an example of carriers that have maintained a first class service, with international observers often questioning the economic merits and passenger experience value. That's been especially true for Korean Air, which has long operated regional flights with a first class mini-cabin of business class seats and first class service.
Yet looking at the Korean airlines in isolation only gives part of the picture, given the geographical concentration of trans-Pacific flights in northeast Asia, influential Japanese airlines to the east, the growing mainland Chinese carriers to the west, and the renaissance of EVA Air and China Airlines in Taiwan to the south. (Air Koryo is unlikely to be a significant competitor in the near term.)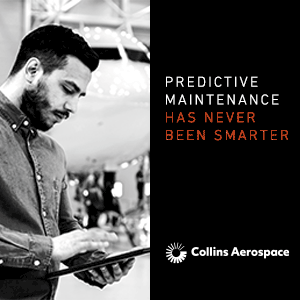 To the east, Asiana is also competing for Star Alliance customers to an extent with Japan's ANA, a notional alliance partner and a significantly larger carrier with a more impressive international reputation and one of the world's best-regarded first class products.
It's hard to think of an experience-sensitive first class passenger choosing Asiana over ANA — and is there any such thing as a price-sensitive first class passenger these days?
Korean has at least had the top perch in the regional SkyTeam pecking order, with just China Eastern and China Southern as partner competitors, and neither of those airlines has a particularly strong first class offering.
But the question remains: which airline is right about the first class trend within the region: Korean Air, or Asiana Airlines?