The revitalisation of airport lounges is often a sign that business and first class travel is booming — and a series of top-notch lounges are crowning a welcome trend, from small airlines to larger carriers. Lounges are important to passengers, particularly to the high value customers airlines need to attract and retain in a competitive market.
At one end of the size and network spectrum, OpenSkies, which operates all of three aircraft, opened its attractive 212 Orly Ouest lounge in Paris earlier this month. At the other end, Singapore Airlines opened its vibrant new SilverKris lounge in London Heathrow's new terminal 2 this spring, adding another lounge option to the Star Alliance hub at LHR and putting a stake in the ground where the newer Gulf network carriers are also upping their game, like with Etihad's dedicated Heathrow Residence lounge.
Cathay Pacific, with its suite of lounge options across Hong Kong international airport — The Wing, The Pier, The Bridge, The Cabin, The Arrival — has created a very clever opportunity where it can close one of the lounges completely for refurbishment (as it recently did with its The Pier lounge, which reopened in late June) while the remaining lounges take up the slack.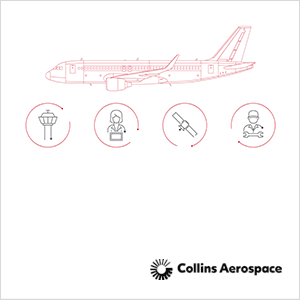 Cathay also operates some of the best outstation lounges in the world, often combining business and first class lounges into a single facility (as at Paris Charles de Gaulle). Its signature noodle bar, and particularly the cult favourite dan dan noodles, are presented in CDG alongside a decent French Champagne and a selection of petit fours, including some excellent macarons.
Virgin Atlantic has long been a candidate for "best business class lounge in the world" with its London Heathrow Clubhouse – which contains a spa, hair salon, bar, restaurant, roof deck, hot tub, music studio, TV wall, games area and library – clearly believes that its brand is well served by outstation lounges worldwide. Its New York lounge is excellent, and it has just opened a new Clubhouse in Terminal 2 at Los Angeles LAX, in the space where the old Air France lounge used to be.
The fact that Virgin can share these airport products with partner and part-owner Delta in some terminals is a plus for the strategy of interweaving a bit of Virgin magic and Delta practicality. 
Qantas, too, is an airline that relies on its branding in premium classes. It has long operated the signature oneworld lounge in Singapore, where its European flights used to stop before it entered into a strategic partnership with Emirates, and its new lounge is top-tier. But its ever-frosty relationship with Cathay Pacific has meant that the airlines are only nominal oneworld partners there — and, indeed, in Hong Kong, where Qantas' combined business-first lounge is higher up the preference list than Cathay's business offerings for many passengers. 
The global alliances, too, continue to play their part in the lounge game, with the new LAX oneworld complex (largely managed by Qantas) and Star Alliance facility receiving plaudits, as does the new SkyTeam lounge in Sydney.
But even the US airlines, whose lounges have long been funded by paid club membership or affiliated credit cards rather than as part of premium travel, are getting in on the act.
JetBlue's new JFK Terminal 5 outdoor rooftop lounge is receiving rave reviews (and whichever genius named its dog-friendly area the Wooftop deserves a raise), while Delta has its open-air Sky Decks, opened in the summer of 2013, and United has been investing in new and refurbished United Clubs, including one in London Heathrow's new Terminal 2 that has been winning significant praise.
Of course, it's not just airlines. American Express is continuing to introduce new lounges as a perk for its Platinum and higher customers, where other cardholders can enter for a fee. Amex's most recent lounge is a new concept, the Centurion Studio in Seattle, a smaller space than its Dallas or LaGuardia lounges, but one very much with the same design language and service standards. Houston is next on the Amex to-do list.
And, indeed, Turkish Airlines is planning to roll out a transit lounge for connecting economy passengers in Istanbul, where the airline's massive business lounge complex has been highly rated since its opening in 2011.
Which airline will be next?