Ever since the first airline lounge opened in 1939 at LaGuardia airport in space also used by New York City's mayor, there has been an aura of exclusivity around these spaces. Invitation-only membership could later be bought when one's class of service and then frequent flier status granted access.
There is still segmentation today, with Qatar Airways and Singapore Airlines having separate lounges for premium class passengers and status-holders flying economy. Qantas bestows "Chairman's Lounge" access on select individuals while Etihad now has a lounge just for its "Residence" guests at Heathrow of which there are no more than two per Airbus A380 flight. One blog even wrote about "5 shameless tricks to get free airport lounge access".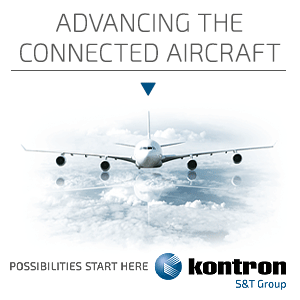 So there is a shift in thinking with Turkish Airlines planning to offer a complimentary lounge for economy passengers making an international transit. The lounge is due to open in 2017 when Istanbul's new airport commences operation.
"The cost of the lounge service [per passenger] is about US$20 average worldwide," Turkish Airlines CEO Temel Kotil told Runway Girl Network at the recent Star Alliance meeting in Warsaw. "It's small money compared to the $1,000 plus" of airfare. Kotil can talk about complimentary services from a position of strength: Turkish Airlines calculates it was more profitable in 2014 than carriers including American Airlines and Lufthansa.
Still, average airline returns are low. Kotil says the lounge cost brings strategic benefits and can be offset by other savings. "That $20 [lounge cost] I can give away," Kotil says. "In the airline business, we're wasting several $20s…If I became king operating aircraft more efficiently I save money right away."
Turkish has a cost base comparable to Emirates and has been reducing ex-fuel costs. Despite a reputation and various awards for service, by its own admission Turkish has the highest ratio amongst peers of passengers to employees, further reducing costs.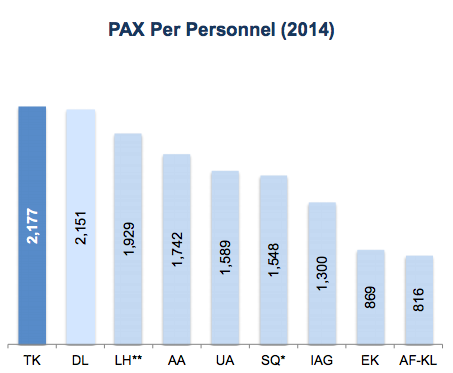 Bangkok Airways has small lounges for all of its passengers while some airlines offer a hotel for certain layovers and booking classes, but none have as extensive a plan as Turkish. Kotil is optimistic that comfort standards will improve at airlines – and with it, the passenger experience (#PaxEx) – and the economy lounge will keep Turkish ahead. "In the future, every single airline will be favorable on service. This is the only way we can directly communicate with passengers."
Inside the lounge, food and drinks will be complimentary. In a contrarian view to ancillary revenue growth, Kotil says: "We don't want passengers to pull out money." (Duty free was suspended in 2009, a move addressed by the Moodie Report.)
The lounge will benefit from being constructed in an all-new airport, as well as Turkish having existing service arrangements that afford scale. Further, Turkish owns 50% of Istanbul airport caterer THY Turkish Do&Co. "The content of the service you are providing is not costly. The system is costly," Kotil says. "If you buy a sandwich in any airport, it's about 10 euros. It's one euro to me."
Turkish has yet to decide if there will be a minimum flight length to qualify for lounge admission. The airline expects to carry 65 million passengers in 2015, and in the first quarter 96% were in economy. International transfer passengers were 28% of the total, or 3.6 million.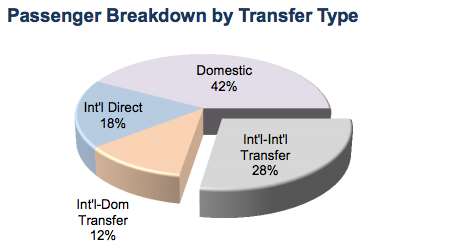 That means 40,000 passengers a day qualifying for lounge use – and more as Turkish reaches its aim of 90m passengers in 2020, with faster growth in international connections. Some passengers will not have time to use the lounge, while others may have longer stays since Turkey's air traffic rights do not always enable multiple frequencies to support short connections, as Gulf carriers often benefit from.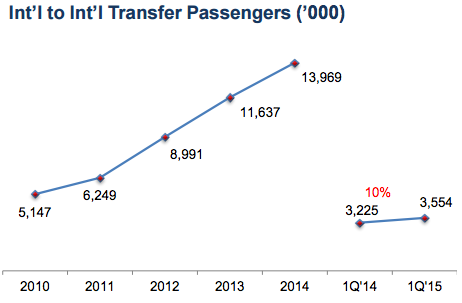 Kotil sees the economy lounge helping support growth and he is not fazed by cannibalization risk to existing lounge perks for frequent flyers or business class passengers. "That money is a very smart way to spend," Kotil says of the economy lounge. "I am 2% of worldwide aviation. 98% is not flying with me."