Be they hip and stylish, fun and cheeky or sometimes just plain boring, in-room destination videos have been big business for the hospitality industry for years, informing travelers about local restaurants, sight-seeing tours, shopping and events, and readying them to explore their surroundings. It's little wonder, then, why there is growing interest in arming passengers with this knowledge via embedded, portable and wireless inflight entertainment systems even before they arrive at their destination so they can hit the ground running.
But while any travel geek with a laptop can throw together a decent destination video using glossy stills, stock footage and a little Enya, crafting truly authentic videos that capture the heart and soul of a destination without feeling like an extended infomercial has proved to be an uphill battle for some providers. Tech-savvy, "cord-cutter" passengers are loathe to be pandered to, and can smell a slick, destination video and/or "crap app" (an app that looks useful and effective but is actually neither) a mile away.
So, how does one create truly effective inflight destination content in the digital age?
According to industry-veteran Robert Zickwolff, who serves as president and CEO of In-Flight Media Associates (IMA), the answer boils down to two simple words: experience and authenticity.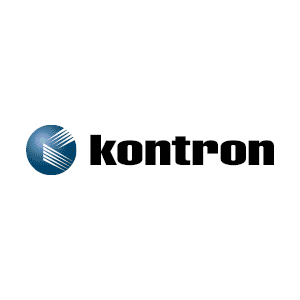 "We started to produce travel-themed destination content with Air Canada back in 1999," says Zickwolff, who joined IMA in 2010. "We really pioneered the concept of advertiser-supported destination content [and] the airlines loved it. They had original content to present to the passengers that, at the same time, provided them with an additional revenue stream through the advertising dollars."
And even then, IMA was focused on – to borrow a phrase from Apple – thinking differently.
"The idea was to not have a bunch of commercials or infomercials or anything like that … our main focus was to entertain the passengers. [So], we sold the airtime to regional, national, international clients, tourism boards, convention visitors' bureaus [and] hotel groups and then gave them the opportunity to tell a non-invasive, creative storyline to the passengers. That really [honed] in on some of the hot spots and sweet spots that not everybody knows about."
Sixteen years on, that philosophy is still key in everything that Encinitas, California-based IMA produces. Creating all of its content in-house, Zickwolff notes that IMA's key staff and executives have a combined 60-plus years of industry experience under their belts.
"Again, it all goes back to our longevity in the industry," says Zickwolff. "Overall, we've produced ten different inflight series and what really sets us apart is our wealth of experience … our relationships with the airlines, our relationships with the clients, the tourism boards worldwide [and] with all of our different hotel partners that have come to look at us as the specialists in this space."
Virgin America's manager of IFE and partnerships Alfy Veretto, whose carrier has flown bespoke IMA content for years, says he couldn't agree more.
"It helps to have a veteran team like the people at IMA. They have been with us for many years and during all this time the core team is still in place," Veretto tells RGN. "We love our travel destination videos [because] they help to remind our guests where we fly, as there is a show for every destination, and they generate revenue for us."
In fact, Veretto says Virgin America has been so impressed with IMA's work that the carrier has dedicated an entire section of its award-winning Red entertainment system to IMA's videos. "I know most other travel destination videos focus on large cities but the fact that we have one for every city we fly really sets us apart," he adds.
And while IFE technology has evolved tenfold since IMA began airing its first destination-based programming on Continental and Delta's drop down main screens, Zickwolff insists that though the delivery systems may have changed, the demand for quality, off-the-beaten-path programming has never been more crucial. Especially in today's ever-shrinking cabin environment.
"We have what we consider a really important role as far as the overall passenger experience for our airline partners, there are people onboard that are trapped in one spot with a screen in front of them for a couple of hours, so, our job is to entertain them, to bring fresh, original content to make that flight go by a little bit faster," says Zickwolff. "And we take that very seriously."
Other stakeholders are bolstering their content catalogs with destination videos. For instance, Global Eagle Entertainment recently partnered with A Look At Media Ventures to bring a host of destination-specific "infotainment" offerings to its airline partners (A Look At Media Ventures' customers include British Airways). And because A Look at Media Ventures follows a similar model to inflight magazines, airlines are paid for the pleasure of hosting the videos. Even innovative moving map provider Betria Interactive has incorporated downloadable "City Destination Guides & Concierge Service" into its latest FlightPath3D product.
It's clear that destination videos are having a moment, and that demand for creative, "authentic" content that improves the passenger experience in-flight and on the ground will continue to rise.