A decision by United Airlines to extend the life of its Boeing 767-300ER fleet means more widebody aircraft crossing the Atlantic Ocean (and fewer 757s doing the work), plus a nose-to-tail cabin retrofit that will see the three-cabin interior replaced with a two-cabin interior, significant improvements made to the inflight entertainment system and the introduction of connectivity. Perhaps the biggest benefit to passengers, however, will come in the form of improved aircraft dispatch reliability.
The carrier has lagged its peers in on-time and cancellation performance recently and is looking to catch up."The modifications include many behind-the-scenes but vitally important improvements that should extend the life of the fleet by years and improve reliability," says United in a message to employees.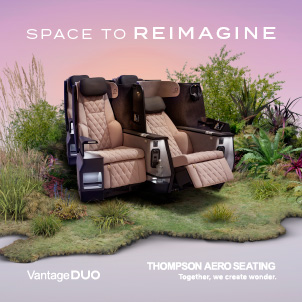 The 21 767s now earmarked for conversion from a three-cabin interior to a simpler business and economy layout will match 14 aircraft already converted, including with Panasonic Avionics audio/video on demand IFE for all seats in economy (which currently offer looped video) and business class. The retrofit will also include installation of the Panasonic Ku-band Internet system. Those fittings can typically be done fairly quickly but United says each aircraft will spend as long as three months in the shop.
"First, we will take advantage of the lengthy modification period (up to three months per aircraft) to schedule and perform a number of safety and reliability improvements, some mandated by airworthiness directives and others identified by Reliability Engineering as having the greatest reliability return on investment," says the airline, noting that United tech services VP John Wiitala indicated the overhaul is the most "extensive review of its kind we've ever conducted on a subfleet".
"The new interiors – including seats, entertainment systems, bins, panels, galleys and crew-rest areas – will inherently be more reliable than the aging systems and fixtures on the existing fleet. Current interior components and systems account for the majority of our short delays on 767-300s, so putting in a new cabin nose to tail should drive down those delays considerably," says Wiitala. The full fleet retrofit will take more than two years to complete.
A similar reliability improvement effort was made on United's 747-400 fleet in 2013. The 744s today show a significantly better dispatch reliability than they did when that effort kicked off two years ago. United – and its passengers – expect that this effort on the 767-300 fleet will return similar results.