Airbus is taking another swing at the idea of a passenger-to-freighter (P2F) conversion programme for its A320 family of narrowbodies. The European airframer signed a new agreement with Singapore's ST Aerospace to convert the aircraft, which "will be marketed and managed by Elbe Flugzeugwerke (EFW)" in Dresden, Airbus says. ST will also take a controlling stake in the project. A 21-ton A320P2F and 27-ton A321P2F are being marketed by Airbus in between existing Boeing 737-300 and 757-200 freighter models.
It's not the first time Airbus has tried A320P2F, having cancelled its previous iteration (which also included Russian aerospace companies Irkut and JSC United Aircraft Corporation alongside ST and the then EADS) in 2011 just before the penultimate Paris Air Show.
Airbus is convinced that the ability of the A320 family to take ULD (Unit Load Devices) 3-45 sized containers in its belly is an advantage. The numbers of improved MTOW aircraft now entering the 15-year-old sweet spot, plus the competing operating economics of recently constructed and sharklet-capable late-model A320ceo and upcoming A320neo families as replacements for conversion-eligible airframes, also look promising for Airbus.
RGN will be keeping an eye on progress in Dresden and in Singapore, focusing on how changing market dynamics affect the passenger experience (#paxex). That old A320 without IFE, power or wifi might be sold off and replaced by a bells-and-whistles A320neo sooner than you think.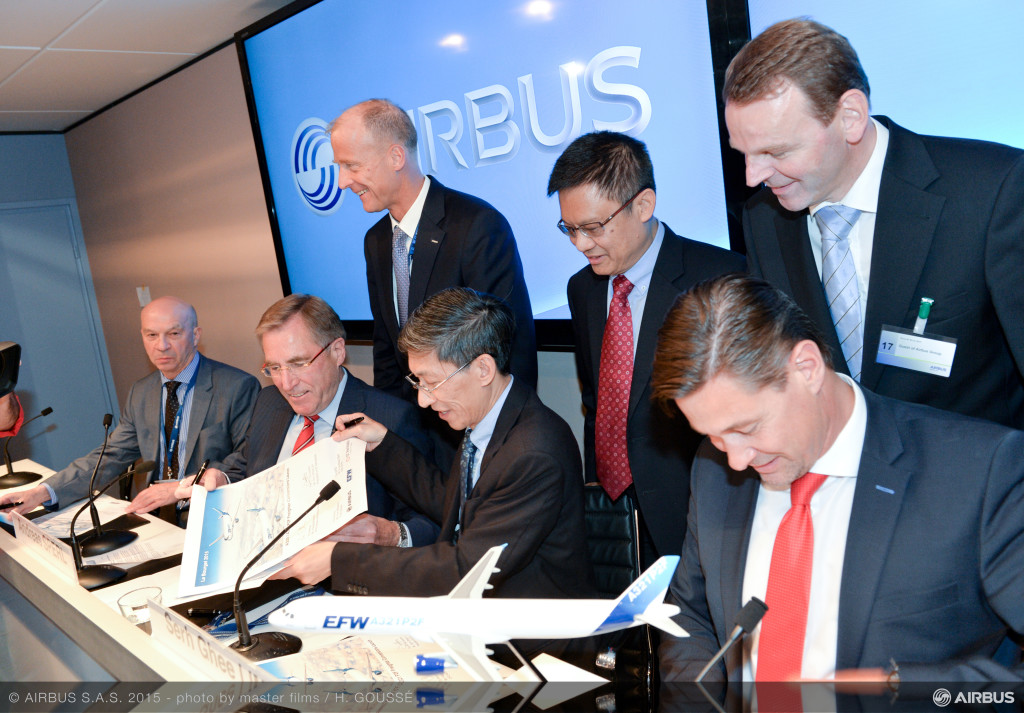 The European airframer predicts a need for six hundred converted freighters in its current forecast windows, although Boeing's forecasts suggest a significantly higher requirement at 1020 aircraft, Boeing spokesperson Elizabeth Holleman tells RGN. Both forecasts run through 2034.
To meet that demand, "Boeing has decided to offer a 737-800BCF (Boeing Converted Freighter). The 737-800 BCF is still within the product development cycle, but we do have authority to offer it to customers. We will also license passenger 737-800 engineering data to third parties who want to create a Special Freighter (SF), as we do for current 737 Classic converted freighters," Holleman explains. "From our analysis a 737-800 Boeing Converted Freighter can have 15 to 20% better operation cost per payload-ton compare to 737-300 converted freighters."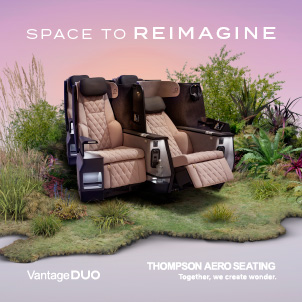 Boeing, unsurprisingly, differs on the attractiveness of ULD operations. "Operators of [Boeing narrowbody] freighters are able to utilize the lower lobe volume with bulk cargo. The 737-800BCF will continue to be a great freighter supporting these operators with domestic (short-haul) operations. The A320 underbelly ULD adds weight to the airplane and complexity to the infrastructure," Holleman says.
Any 738BCF orders yet? "We are talking with multiple potential customers to determine their needs and requirements, " notes Holleman.
Boeing's Holleman does echo Airbus' cargo aircraft age eligibility, though: "For the last ten years, the average passenger airplane retirement age has been about 25 years old while freighter retirement age has been about 35 years old. So even for airplanes that get converted at 25 years old there will still be an additional 10 years of economic life as a freighter." Naturally, by the time the end of their forecasts in 2034 rolls around, a 15-year-old airframe will have been produced in 2019. Welcome to the future.
While both Boeing and Airbus would benefit from a reduction in cheap airframes available on the second-hand market, the overwhelming numbers at first glance (and Boeing's Elizabeth Holleman) would suggest "compared to the 26,730 new single-aisle passenger airplanes that will be delivered in the same time frame, the number of airplanes that will be converted is not significant enough to affect the market economics. The Boeing 2015 Current Market Outlook forecast a demand for 1,020 standard body converted freighters for the next 20 years."
Yet with the historical progression of A320 family MTOW, and the resulting increases in range and consequential reductions in cycles, it may be that the market evolves with a preference (in both passenger and cargo used aircraft operations) for aircraft on the newer end of the production list. In that case, the pool of aircraft may well overlap more significantly than Boeing's total suggests.
That may end up being particularly the case in the US, where the big three US airlines keep their aircraft longer than the general standard in among legacy carriers, preferring to update the passenger experience by refurbishing interiors and adding connectivity rather than (or in addition to) purchasing or leasing new aircraft. Delta only retired its last DC-9 last year, after all. Time will tell.