I bought it in SkyMall,
That five-mile-high mall
That always has just what I need
When I get to the gate and remember too late
I should have brought something to read
It's OK, 'cause I know that I'm gonna shop SkyMall
In a 2006 song ("SkyMall"), singer-songwriter and web sensation Jonathan Coulton summed up how US passengers engaged with SkyMall, a magazine distributed in seat-back pockets nationwide, and whose parent company recently filed for bankruptcy protection.
Aircraft weight, changing tastes and the popularity of personal electronic devices (PEDs) – not to mention the increase in the amount of time passengers are allowed to use them — all seem to have contributed to the removal of SkyMall from airline seat-backs.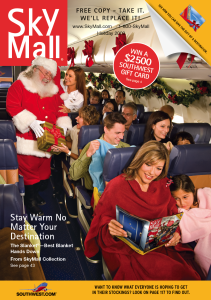 It seems that the magazine's demise surprised nobody, yet has caused a surprising amount of nostalgia among flyers. Leafing through the magazine for useless gizmos that promised life-changing utility was part of the cultural zeitgeist for a generation of American flyers during SkyMall's 25-year tenure.
"It was undoubtedly fun to buy a SkyMall product, like being a part of a much less scandalous mile-high club," said self-proclaimed SkyMall magazine vandal Kyle Hall in a Nerdist piece. Hall's hobby? Annotating the questionable claims for SkyMall products, scribbling "$130 Hand Oven" over an ad for a Hand Reflexology Massager.
Yet the positivity around the iconic SkyMall brand has left some wondering whether it might enjoy a digital rebirth, perhaps in a different form and in partnership with a company in the wireless inflight entertainment sector.
"Looking at the social outreach, there is no doubt that passengers were reading their magazine, but sadly, what they were trying to sell did not," says Simon Leslie, co-CEO at Ink, which produces dozens of inflight magazines for airlines from Ryanair to American.
A prior attempt in the late 1990s to create an online editorial product around the SkyMall brand didn't succeed, says a source with knowledge of the situation. Business travelers didn't seem interested in the site despite the quality of the edit.
But in 2015, with wireless IFE taking flight, could a smart company make an interesting digital content play with the SkyMall brand?
Xhibit Corp, SkyMall's parent company, filed for Chapter 11 bankruptcy protection on 21 January. "SkyMall.com is still up and running while a buyer is sought. The future of SkyMall will be dependent on the impending buyer," SkyMall director of marketing Jinine Martin tells RGN. "As a brand advocate of SkyMall, I am hopeful that she rises from the ashes and soars!"
The web site also beckons, "There are changes in the air, but we're still here! Place your order today."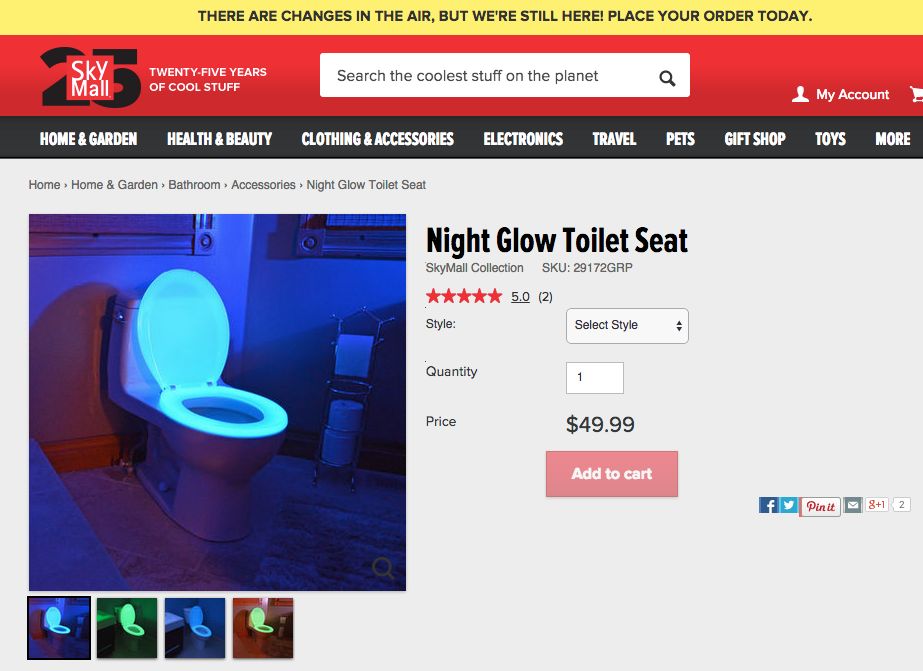 An auction is scheduled for 24 March, and a buyer will be selected on 27 March. The sale is expected to close no later than 15 April of this year, says Martin.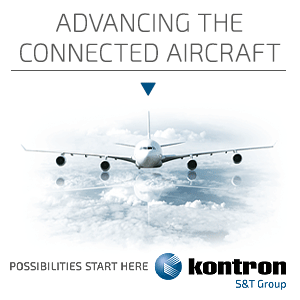 Ink's Leslie wouldn't be drawn on whether the London-headquartered company has any plans to acquire the SkyMall brand, but it doesn't think that it – or its airline magazine business – has anything to worry about with the demise of the physical SkyMall magazine. In short, he doesn't believe it's a bellwether for how airline magazines will fare in a digital world. 
"We find that passengers read the magazine, and then get on the Wi-Fi to engage the editor or an advertiser. It's the reason we receive 37,000 letters a year to American Way Magazine, most of which come via the airline's wifi," says Leslie.
"Travellers love that ephemeral moment and the emotional connection that magazines bring. We are really delighted that we offer both paper and digital options of our engaging media. We are a hundred percent confident magazine will still be part of the media mix for many years to come and we are glad we do not need to offer them flip flop to get them to buy our media. We have our audience (which is growing at 5% a year) strapped in a steel tube less than a foot from our newsstand."
Whilst I never bought anything from SkyMall, I always enjoyed flipping through the magazine. Its quirky offerings provided amusement during takeoff when PEDs were not allowed.
Meanwhile, just as shopping at SkyMall has been replaced by shopping at Amazon — free to use during a promotional period with inflight Wi-Fi provider Gogo — Hall's hobby of ridiculing SkyMall products has been as well. (See the reviews for "Bic for Her pens", preferably without taking a sip of a nearby alcoholic beverage.)
Or, as Jonathan Coulton sang:
In Cleveland, I bought a replica of the sword that was broken
And then somewhere above Detroit some 'successories' that say "Lead with Vision"