Airline passengers have responded with outrage to the Federal Communications Commission's decision to propose expanding inflight connectivity options to include mobile services. Deeply concerned that they'll be forced to listen to other people's loud, obnoxious voice calls on board aircraft, many travellers are saying, "No way, Jose!" And some of them are threatening to boycott any carrier that does.
Lost in all of the noise, however, is the fact that the mobile connectivity systems being considered by the FCC can easily deactivate voice functionality, while still supporting classic text messaging and mobile data. For instance, in announcing that it will offer inflight GSM functionality on board, Lufthansa said it would not offer voice "because our passengers are telling us they don't want to have it". Lufthansa has opted to flip the voice switch to 'OFF'.
Carriers that offer inflight Wi-Fi – including all major operators in the United States – already prohibit passengers from making voice over IP (VOIP) calls, as do some non-US airlines that carry Wi-Fi and/or GSM connectivity hardware. "Few want or see benefit in having phone conversations in the cabin," notes Aer Lingus program manager, social media Paul Buckley.
And indeed, in the wake of the FCC's announcement this week, a number of US operators have already said they will not permit voice – a stance in line with their current restrictions on VOIP.
So what makes you think that airlines will suddenly allow voice calls simply because the FCC has said it's is considering expanding "consumer access and choice for inflight mobile broadband"? Wouldn't these same carriers enable VOIP right now?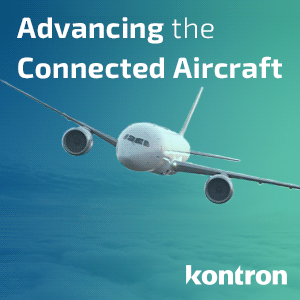 The FCC is simply saying that it's time to do away with antiquated rules that have already been overturned in other countries (or never existed in the first place).
Now then, is it possible that an airline or two will choose to adopt an inflight GSM solution and flip the voice switch to 'ON'. In a free market, anything is possible.
But shouldn't airlines at least have the choice to decide what type of connectivity service they offer on board? And you, as passengers, have the right to exercise YOUR voices with your wallets, and not give voice-happy carriers your business if you so choose.
In short, the inflight voice call debate is a red herring. Sure, it's great for generating big news headlines, and getting the masses stirred up, but it does little to move the conversation forward about whether passengers should be free to use their mobile phones for data, and in turn inject some competition into the marketplace.
See what inflight Wi-Fi provider Gogo says about the prospect of bringing voice calls to the United States in this video interview with Runway Girl Network.
Related links: