Facing a torrent of opposition and concern from the aviation community about the potential impact on flight operations of AT&T and Verizon's deployment of 5G services in the C-band, as well as pressure from the White House, the two telcos agreed to limit 5G around key airports ahead of their 19 January rollout. But while the move is being lauded by US major airlines, regional operators warn that they need a seat at the table as the US Federal Aviation Administration clears aircraft to perform low-visibility landings at airports where 5G has been deployed.
"Today, because of the agreements the White House reached with AT&T and Verizon yesterday, thousands of flights are taking off and landing safety at airports across the country, transporting millions of passengers and countless shipments of critical goods including medical supplies, vaccines and COVID-19 test kits," Nicholas Calio, president and CEO of airline trade group Airlines for America, said on the evening of 19 January.
"While there is still work to be done by all stakeholders, this is an important step toward achieving a permanent solution and allowing the US to continue leading the world in aviation safety while also expanding our nation's 5G network."
Radio altimeters provide critical information about an aircraft's height above the ground, and the data informs other safety equipment onboard. But the C-band being used for some 5G services is close to the frequency band used for altimeters, and could cause interference. To address the issue, the US Federal Aviation Administration among other initiatives has been working to determine which altimeters are reliable and accurate in 5G areas.
In an update, the agency said roughly 62% of the US commercial fleet have received approvals to perform landings in low-visibility conditions at airports where wireless companies have deployed 5G C-band.
But regional operators, often the unsung workhorses of industry, are begging for consideration. "Situational update: 0% of the regional airline fleet has been cleared to perform low visibility landings at 5G impacted airports if/when weather drops below minimums. Today's fair weather is saving rural America from severe air service disruption," tweeted Regional Airline Association president and CEO Faye Marlarkey Black.
The confusion and flurry of news around this issue has left many air travelers scratching their heads, asking: how did it come to this?
In November 2019, the US Federal Communications Commission divulged plans to sell off a portion of the spectrum band designated by the FCC as "C-band" for 5G wireless services. The backlash to this announcement was swift, with some lawmakers (PDF) and a large swath of the aviation community sounding the alarm that the decision could jeopardize operations. Even so, an auction of "C-band" licenses in the 3.7-3.98 GHz band proceeded, yielding over $81 billion in gross bids, the FCC confirmed in early 2021.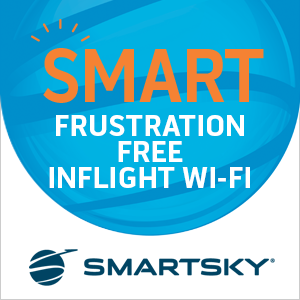 Verizon and AT&T, the biggest winners in the auction, planned to flip the switch on 5G in the C-band early this month, but as the date neared and aviation stakeholders' concerns grew louder, they implemented a two-week delay, until 19 January, and agreed to turn off transmitters and make other adjustments near 50 US airports.
The US Federal Aviation Administration also sprung into action. Adding to airworthiness directives issued late last year, the FAA last week issued a multitude of Notices to Air Missions (NOTAMs), in some cases restricting the use of instrument approaches that rely on altimeters. The agency's work on altimeters, meanwhile, last week led the agency to require operators of Boeing 787s to take additional precautions when landing on wet or snowy runways at airports where 5G C-band service is deployed.
The FAA has since approved two additional radio altimeters, bringing the total approved models to five. "Airplane models with one of the five cleared altimeters include some Boeing 717, 737, 747, 757, 767, 777, MD-10/-11 and Airbus A300, A310, A319, A320, A330, A340, A350 and A380 models," it said. The key word is "some" but inclusion of some 777s is noteworthy.
ANA and Japan Airlines, which had announced flight cancellations after receiving a notice from Boeing that 5G signals could interfere with radio altimeters on the 777, have since reinstated their schedules. Emirates used the Airbus A380 super jumbo on flights to Boston, Houston and San Francisco, but suspended flights to Chicago O'Hare, Dallas/Fort Worth, Miami, Newark, Orlando and Seattle, before announcing a reinstatement plan.
RAA's Marlarkey Black, meanwhile, said the association has not been among those consulted to shape the latest arrangement "yet our members operate 43% of US departures and are the *sole* source of scheduled commercial air service to 66% of US airports. Our aircraft appear to be left behind in this deal."
Situational update: 0% of the regional airline fleet has been cleared to perform low visibility landings at #5G impacted airports if/when weather drops below minimums. Today's fair weather is saving rural America from severe air service disruption.

— Faye Malarkey Black (@MalarkeyBlack) January 19, 2022
Related Articles:
Featured image credited to Jason Rabinowitz