From cork and wood to fishing nets and cactus, a variety of intriguing eco-friendly materials are under study by aviation stakeholders for their potential use in commercial aircraft cabins. Soisa Aircraft Interiors, for instance, confides that it is actively exploring innovative ways to use sustainable materials such as those derived from pecan and corn shells or peel.
"These natural materials are abundant and exhibit remarkable strength when combined with other substances. They have the potential to be transformed into various key components such as shrouds and tray tables," says Jacobo Mesta, CEO of Soisa, a fast-growing company that specialises in seat covers, cushions, composite panels, upholstery, and seat assembly services.
Indeed biodegradable pecan shells, which can give a woody look to the finished product and is used elsewhere for resins "can be effectively transformed into a plastic-like material", notes Mesta. "This innovation holds the potential to be utilized in the aerospace industry, particularly in interior products."
"The challenge," he adds, "lies in obtaining approval for these products for use, which presents clear difficulties due to stringent regulations, but we are committed to persevering in our efforts."
Indeed, obtaining FAA and EASA certification for new products continues to remain a major challenge due in part to industry's understandably exacting flammability certification requirements.
Individuals with nut allergies might also bristle at the notion of using pecan shells in interiors. Ensuring that no pecan protein is found in the final result may be key.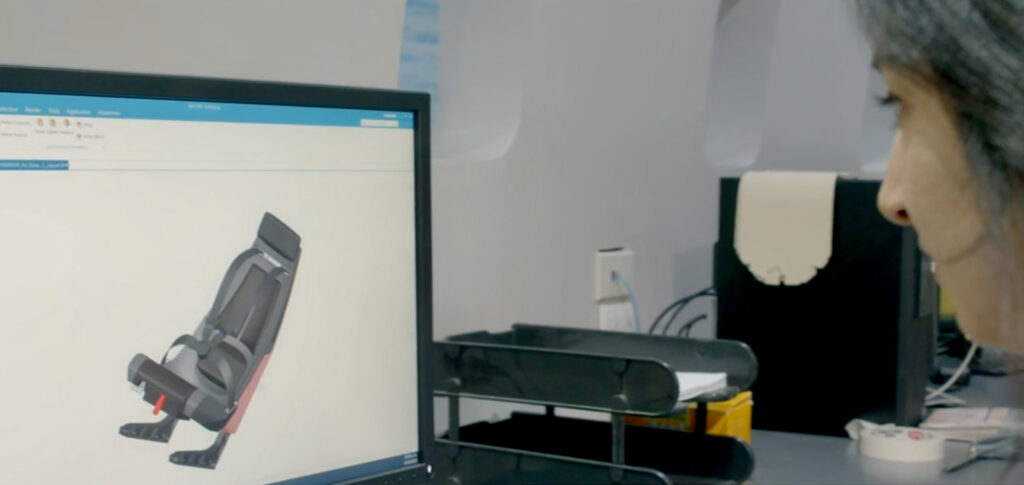 In addition to its investigation into the use of bio-based composite materials as part of industry's decarbonisation efforts, Soisa continues to explore opportunities for recycling various aircraft interiors.
"However, it's essential to note that when it comes to existing materials already within the aircraft and our specific line of business, we have not yet identified a product that can be reintegrated into the aircraft," reveals Mesta. "While our sustainability efforts are making strides in some areas, there are still challenges associated with repurposing certain materials within our industry."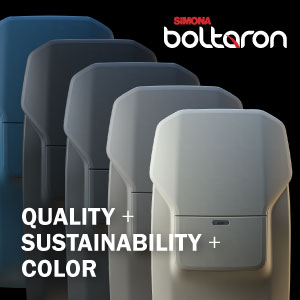 Indeed, to his latter point, whilst some major thermoplastic providers, including SIMONA Boltaron, have cracked the code to achieve true recycling of aerospace-rated sheets for aircraft interiors — in instances where aesthetic perfection is not required — the material is from recycled scrap and not from thermoplastics that have already been used in aircraft interiors.
Elsewhere, however, Soisa has been demonstrating its environmental, social and governance (ESG) credentials by embracing a creative 'Waste to Wonder' upcycling programme that sees the Chihuahua, Mexico-headquartered firm work with an artisans' cooperative from the local Tarahumara people, providing seat covers, curtains and other material from aircraft. In turn, the artisans transform what would have been waste material into handmade handicrafts: wallets, bags, tablet cases, pouches, bottle carriers, and much more.
"We're proud of the significant success we've achieved across our Waste to Wonder project. Through the campaign, we reuse excess and waste materials that would otherwise end up in landfills and use this to teach the local Tarahumara tribe how to cut and sew for products they can use or sell. We are continuously looking at ways we can expand the project," says Mesta.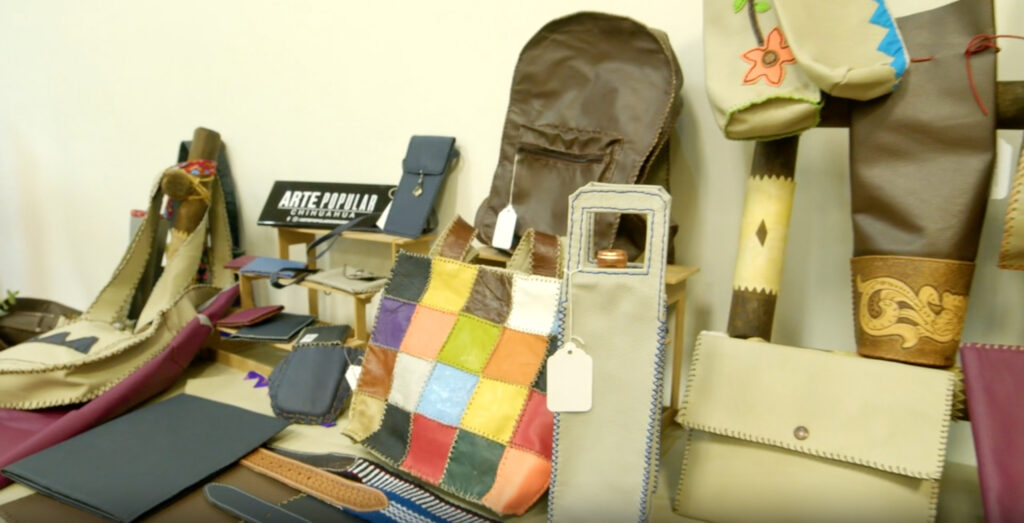 Outside of industry's sustainability efforts, Soisa observes that airlines largely remain conservative in their interior design choices.
"In terms of design, we haven't seen a lot of 'risk-taking' in recent years," says Mesta. "Popular themes primarily revolve around common shapes, colors, and materials. To demonstrate this point, we've invested in a CNC stitching machine that can accommodate intricate and unique designs, but we haven't had many opportunities to fully utilise it. Despite this, we still manage to sew a wide range of designs manually with our skilled workforce. While there have been instances of unusual colors like yellow, orange, and red, differences from traditional colors aren't very common."
Regarding the promise of 3D-printed interiors, progress has been relatively slow, particularly in the commercial sector, he admits. "This is often due to the high volumes needed to justify the significant investment required.
"However, we've found a practical workaround by creating a 3D printing model and subsequently transitioning the same design into an injection moulding process. This approach maintains the design but can also offer a faster return on investment, making it an attractive option in certain cases."
Related Articles:
Featured image credited to Soisa Aircraft Interiors